MORE THAN a decade after winning $US1 million off Donald Trump, unheralded Brisbane pro Stuart Deane is hoping to take the cash from the world's best golfers at the US PGA Championship.
The 45-year-old Deane earned entry to play against golf's biggest stars at Quail Hollow this week by finishing in the top 20 at the PGA of America's club professionals championship last month in Oregon.
While the 1990 Brisbane Golf Club champion played a practice round with world No.1 Dustin Johnson on Wednesday, it's not even his claim to fame.
Deane made sporting headlines in 2006 when he was a shock winner of the made-for-television Trump Million Dollar Invitational, held on a Caribbean island.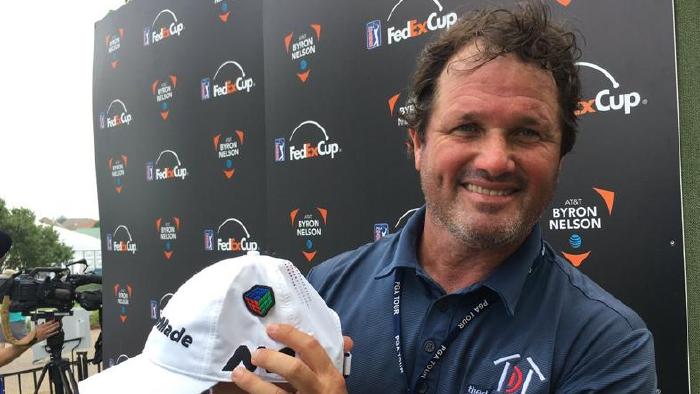 SOURCE: Twitter
With no status on the US PGA Tour or its second tier, Deane progressed through 54 holes of qualifying to win a sudden-death, nine-hole shootout. A decade before he was elected as US President, Trump presented Deane with novelty cheque for $US1 million.
"I've still got the big cheque on my wall at home," Deane told AAP on Wednesday. "I know people who work for the Trump organisation who joke with me, 'You're the only one who has got a cheque from the President'.
"Mr Trump was great. I used to be able to call him on his cell phone and say G'day.
"He was incredibly gracious to me and everything I did, it was absolutely awesome."
Although the $1 million prize helped finance Deane's crack at a US PGA Tour card, a series of injuries saw him make $US28,354 from ten events before moving into golf teaching.
He is now the director of golf coaching at the University of Texas at Arlington. The final major championship of 2017 is Deane's second appearance at the PGA Championship and his 12th Tour event.