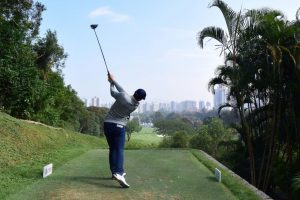 More than half a dozen private sports clubs that occupy government land may have to cough up millions of dollars as fees every time they renew their lease, if a government proposal goes through.
If they are unable to pay that money, they can opt to change the status of the club and make it semi-public sports institutions, opening it more to the public and reducing the membership fees.
This was revealed today as the Home Affairs Bureau's launched a six-month public consultation, looking into the government's policy on private recreational leases. The plan will take effect from 2026 if it is approved.
The HAB also said it had no intention to phase out private clubs such as the Fanling golf course.
There are 66 sites under private recreational leases in Hong Kong. Off these, 39 sites were granted to non-profit making organisations, such as social and welfare organisations and national sports associations.
The bureau has proposed granting them special-purpose leases, taking into account their social missions, and large, relatively open and cheap memberships.
Private sports clubs, which are currently charged little or no land premium, would instead be charged one-third of the full market value when they renew leases every 15 years.
The Lands Department says this could amount to hundreds of millions of dollars for large sites over 100 hectares in the New Territories.
The Permanent Secretary for Home Affairs, Betty Fung, said they are giving clubs time to plan and arrange for the change, and it won't come into effect until 2026.
She said clubs that find it difficult to pay will be forced to further open up to 'eligible outside bodies', such as sports associations.
They will also be required to team up with outside sports groups to provide a minimum of 240 hours a month in training programs that are open to members of the public.
Under the current policy, clubs could apply to the government for a land grant to develop sports and recreation facilities at nil or a nominal premium. There have been calls for private recreational lease sites to be better used, given the city's housing shortage.
Many activists called for the Fanling golf course to be earmarked for housing development, and the government's land supply task force has also discussed the idea of a partial development there.
But Home Affairs Secretary Lau Kong-wah says they have no intention of phasing out private sports clubs and hopes to preserve them – so they can continue to promote and support the development of sports in Hong Kong.
The public consultation will end on September 19.