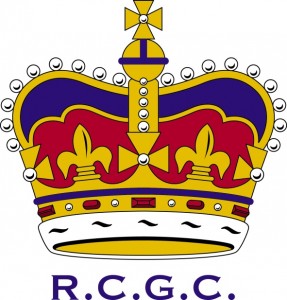 Royal Canberra Golf Club is considered the pre-eminent inland golf club in Australia and is located within the Westbourne Woods, Yarralumla, which forms part of an environmentally significant arboretum established in 1913.
The Club is currently undergoing an exciting period of redevelopment with the implementation of the Club's Course Master Plan well advanced. Designed by Ogilvy Clayton Cocking Mead the new course will improve the experience, quality and strategy of the 27 hole facility. Holes 1 to 9 are complete and holes 10 to 18 are under grow-in with an anticipated opening in October.
We are seeking applications from suitably qualified and experienced professionals for the position of Golf Course Superintendent. To be considered for this senior management position you will need to demonstrate extensive knowledge and experience in the following areas:
Leadership, management and training of staff to develop and maintain a positive culture in the work place and a highly motivated and skilled work team
Development and management of occupational health and safety and environmental systems ensuring compliancy with relevant legislation
Contribution to the development and implementation of a clear vision, strategic and business plan for the course
Management of construction and grow-in projects
Delivery and management of superior turf surfaces under a wide range of environmental conditions
Best practice water management through scheduling and maintenance of irrigation systems
financial management including the establishment and implementation of maintenance and capital works budgets and plans
Experience in the management of cool season turf species particularly bentgrass and ryegrass
Design and implementation of nutritional and pesticide programs
Effective stakeholder and project management
Environmental stewardship
Proficiency in relevant software/IT
Problem solving

The successful applicant will need to be an excellent communicator who is able to report to and advise the Greens Committee concisely and effectively. It is expected that you will have considerable experience as a Superintendent or Assistant Superintendent and will be able to meet the high standards expected by the Club.
Tertiary qualifications in agronomy would be considered advantageous.
An excellent remuneration package, including an on-site residence, will be negotiated with the successful applicant and will reflect the significance of this position.
Please send applications addressing the above listed criteria to gm@royalcanberra.com.au or by mail to:
General Manager
Royal Canberra Golf Club
PO Box 240
Deakin West, ACT Australia
Applications close on Monday, April 18th. Please be advised that only shortlisted applicants will be contacted.