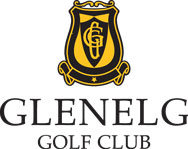 Established in 1927, Glenelg Golf Club has steadily risen through the ranks to become one of Australia's premier golfing facilities with the golf course recently ranked 25th  by Golf Australia Magazine in January 2016.
Pro Shop staff are required to supply the highest level of service to members, guests and visitors and are responsible and accountable for the Golf Operations component of the Club's administration. Currently, our team includes specialists in retail sales and golf operations, working together with our team of National and State coaches.
Our staff are professional, engaged and recognised for their skills and talent. We work closely with and are well supported by the Club's management team, sharing a mutual goal in developing and promoting the game at all levels.
Providing and maintaining a positive environment for staff and members is essential in nurturing a healthy and collaborative culture at the Club for all to enjoy.
We seek to engage a motivated and flexible person with previous experience in the golf industry at either the retail or administrative level. The immediate role is a full time position rotating through a 7 day roster including weekend work. The successful applicant would ideally have skills in the Golf Services sector to work within the golf operations and retail services in the Pro Shop environment.
Applications are encouraged from certified PGA Professionals or from persons with a strong background in the off-course retail industry.
Reporting directly to the Head Professional, key responsibilities of this important role include:
 Assist with the day to day management of the golf shop with a focus on sales.
Event management
Assist with inventory management.
Good computer skills
Provision of outstanding customer service to members, guests and visitors.
Assist with the management of all guest, visitor and corporate golf activities.
Excellent communication skills
Detailed knowledge of MI Club competition management  software systems would be advantageous in delivering Golf Operations duties.

For more information please contact Shane Robinson on 08 8350 3250 or pro@glenelggolf.com
Applications close Friday 15th December,  2017