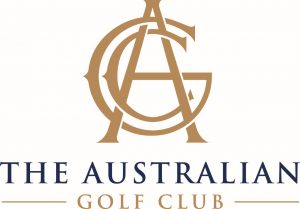 Job Description:
Overall Role
To provide all members and invited guests to The Australian Golf Club with exceptional hospitality services, including personal arrival welcome, locker room meet and greet, locker room facility management and food and beverage assistance.
Reporting Relationship
The position reports directly to the Operations Manager, with a working relationship with the Golf Director and Food and Beverage Manager.
Required Knowledge and Abilities:
A background of customer service experience.
Previous golf club experience beneficial.
Food and beverage understanding and competent RSA certified.
Be fluent in written and oral English communication.

General Position Summary
The Member and Guest Services Attendant will often be the first point of contact for Members and guests on their arrival at the Club. The role requires the person to be flexible in meeting the varying scheduling needs of the Club and will be required to work on weekends, Public Holidays and additional hours when necessary.
The attendant must be neat and well-groomed in accordance with Club standards. All staff members are team players who work effectively with co-workers and other departments to support and maintain a high level of excellence for Members and their guests.  The position requires a highly self-motivated individual, who can work under pressure and with minimal supervision when interacting with Members at a high level. The position also requires the ability to exercise good judgment in evaluating situations and making the appropriate decisions.
Essential Duties and Responsibilities   
To be available to meet and greet Members and their guests when on duty.
To provide hospitality services and to spread goodwill amongst all Members and their guests.
Assist the housekeeping department in keeping the locker room area in a neat and orderly fashion at all times.
Communicate with the Pro Shop on a regular basis for updates and changes to daily play.
Escort all guests to the designated guest locker area and furnish the required guest information on course and Club etiquette.
Assist the locker room supervisor in providing a regular shoe cleaning service.
Maintain the Membership information board to ensure that it is kept up to date with relevant information.
To provide Food and Beverage service in the locker room in the absence of the locker room supervisor and to assist this person during busy service periods.
To provide support to the golf operations department when time allows during low Member utilisation.

The roles and responsibilities may change as the Club operations needs are assessed, which will be solely dependent on the individual fulfilling the position and their observed capabilities.
Contact Name:Markus Eschmann
Contact Number: (02) 9663 2273
Contact Email: meschmann@australiangolfclub.com
Job Start Date: Immediate
Closing Dates for Applications: 06/04/2018