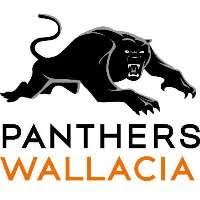 Panthers Wallacia is located at the foot of the stunning blue mountains, in the picturesque town of Wallacia.
Our 18 hole course will provide you with a peaceful but challenging round of golf and is an ideal location for corporate golf days and charity golf events.
Measured at 5422 meters in length, the course is set in beautiful fully watered greens and fairways. Panthers Wallacia provides both avid golfers and beginner golfer with a terrific golfing experience year round. ​
Job Duties
GENERAL STATEMENT OF DUTIES: Pro Shop staff are responsible for assisting customers in the retail shop and helping in other areas as needed.
Job Functions / Scope of Authority
ESSENTIAL JOB FUNCTIONS: 
Operates cash register;
Assists customers with retail sales;
Maintains a clean and orderly area;
Answers and directs phone calls to appropriate person;
Communicates in a friendly, responsive and professional manner to customers;
Oversees cart, range, start and marshall staff;
Steps in and helps out in any area requested by the supervisor

Working Environment / Qualifications
KNOWLEDGE, SKILLS AND ABILITIES:
Ability to communicate with others;
Ability to use good judgment;
Ability to work independently;
Ability to maintain clean and neat appearance;
Ability to maintain adequate attendance;
Ability to follow instructions; ability to perform basic math, operate and balance register;
Ability to establish and maintain effective working relationships with supervisors, other employees, and the general public.

REQUIREMENTS: Must be 18 years or older; some knowledge of golf merchandise, golf software systems preferred, must possess a current NSW driver's license.
​Applications to be sent to Derek Duguid derek.duguid@panthers.com.au ​by ​closing date 31st May 2018.