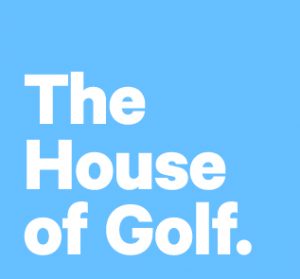 If the following describes you we need to talk:
You have outstanding people skills
You are a good communicator
You excel at club fitting and sales
You are proactive
You are passionate about golf and the business of golf
Are you a champion?
As a Champion, you're highly skilled at uncovering customers' needs, then following through with solutions. Not only are you the first person customers meet when they enter the store, but you're also the person who guides them — advising, selling, and even fitting their new equipment to their ability. You perform other roles within the store too, whether it's maintaining visual merchandising or assisting team members.
You're the first person your customers call when they have good news to share or just looking for guidance surrounding their game.  You're more than a salesman you're a partner in their game.
Always curious, you stay on top of news about products and initiatives, ready to apply your learning in customer interactions. Your success is measured by team and individual productivity as well as overall store performance. You're proud to represent The House of Golf, and you get great satisfaction from helping customers develop lifelong relationships with The House of Golf.
You're passionate about golf and eager to share that passion with others.
You're willing to learn and embrace The House of Golf style.
You have strong people skills – you're approachable, a good listener, and empathetic.
You'll need to be flexible with your schedule. Your work hours will be based on business needs.
With world class fitting, teaching and game play facilities, powered by world leading X-Golf simulators, and supported by golf's biggest brand names, the opportunity is there to make your mark and excel in the game you love.
You must possess excellent product knowledge or have the desire to learn and learn fast, an eye for detail and an eagerness to grow the game of golf by being a part of your customer's journey.
You will also have well developed retail skills in the areas of merchandising, stock management, and basic financial acumen.  We are looking for both male and female applicants and weekend work will be included.
If you think you fit the bill, please email your resume and brief cover letter to melbourne@houseofgolf.com.au