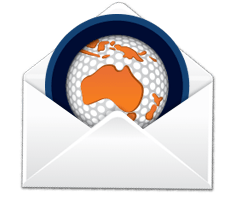 Please enter your details:
I am interested in:
News
Operations
Marketing
Recruitment / Jobs
Grow the Game
A former longtime employee has returned to Bridgestone Golf as the company's new CEO. Covington-based Bridgestone Golf announced Dan...
The world came together for the third annual celebration of women and girls golf – Women's Golf Day (WGD)...
Trail-blazing instructor David Leadbetter will bring his unique brand of teaching to Singapore's Laguna National Golf & Country Club....
Tanah Merah Country Club (TMCC) has appointed Robert Trent Jones II (RTJ II) to revamp its Garden Course. At...
New Zealand Golf CEO, Dean Murphy, was awarded the C.K. Doig Leadership Award during the annual New Zealand Sport...
Golf-club shafts are often associated with speed. But coke…? According to police in Western Australia, a suspected drug smuggler...