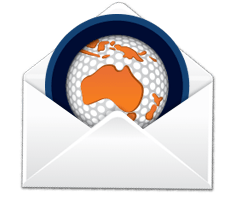 Please enter your details:
I am interested in:
News
Operations
Marketing
Recruitment / Jobs
Grow the Game
The world came together for the third annual celebration of women and girls golf – Women's Golf Day (WGD)...
International slow play expert and Founder of the transformational Pace Manager Systems®, William Morrison Yates, Jr. (Bill), sadly passed away...
Hills Golf Academy in Jimboomba, Queensland has struck an agreement with Jababeka Golf Club and The President University Foundation...
Seletar Country Club has selected Golfplan to direct a sweeping, $20 million renovation to begin this summer — no...
New Zealand Golf CEO, Dean Murphy, was awarded the C.K. Doig Leadership Award during the annual New Zealand Sport...
Golf-club shafts are often associated with speed. But coke…? According to police in Western Australia, a suspected drug smuggler...