When:
August 24, 2018 @ 9:00 am – 12:00 pm
2018-08-24T09:00:00+12:00
2018-08-24T12:00:00+12:00
Where:
Remuera Golf Club
120 Abbotts Way
Remuera
Auckland 1050

Most golf facilities seemingly try to market their facilities and products at a target market of primarily gender, age or location. They try this approach of marketing their products and services as this is all they tend to know about their members or local demographics.
"All this does is lump everyone into a few generic categories and it does not fully satisfy the real needs and wants of the individual."
There has been a swing toward a better understanding of the needs and behaviours of members, which can/will also change at the different stages of a person's life.
Market segmentation involves dividing a market into groups of people with similar needs, attitudes and / or behaviors and helping clubs work out where is their best 'bang for buck'. We then take this segmentation and develop a Customer Journey unique to the individuals in these groups.
Outcomes:
Understanding the "why behind the what" we do.
How best to profile and identify needs of current members and clients.
Mapping and Creating a consistent Customer Journey which includes creation of programmes and alignment of initiatives to meet those needs ensuring they remain engaged within the club.
Creating a targeted approach to marketing your products and services with the resources you have available.
ABOUT: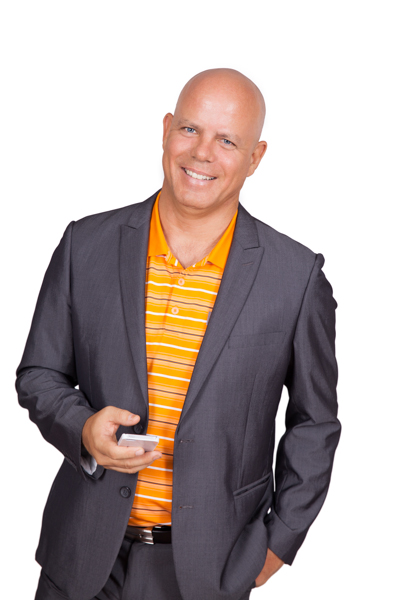 Mike Orloff is a golf marketing and operations specialist with management experience in the golf industry in Australia and United States. He offers marketing and operational advice for golfing facilities in the areas of revenue generation, membership attainment and retention, new player development, staff recruitment, event management and retail management.
Marketing to grow golf businesses is Mike's main focus these days.
As a current US and Australian PGA Member, Mike has more than 22 years of experience working his way up from pro shop assistant to general manager of two to five-star operations for two of the biggest international golf management companies globally. Now Mike is offering his experience, knowledge and tools to golf clubs and other golf-related businesses in Australia and New Zealand.
Currently Mike lectures for the PGA International Golf Institute, works with Golf Queensland as Club Support consultant and has contributed articles about golf marketing and operations for Inside Golf, Asian Golf Business and Golf Industry Central magazines.