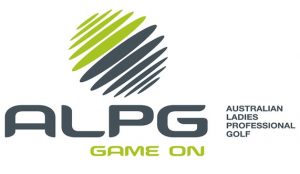 Chief Executive Officer Karen Lunn announced today that ALPG had appointed Emily McLennan as Operations and Membership Assistant.
Lunn said,
"Emily will be stepping away from her playing career to take up the role at ALPG and will start in her new role on 13th October. Personally, I am very excited to welcome Emily to the team and am delighted that she has chosen to take up this opportunity at ALPG at what is a very exciting time for women's golf in Australia. Emily is an extremely talented young woman whose skills and experience very closely match the requirements of the role she will be taking on, I am confident she will be a great asset to the ALPG and a fantastic representative for our organisation."
McLennan, who resides in Brisbane, graduated from the University of Tennessee in 2016 with the highest academic honours and was an Academic All-American three consecutive years from 2014 – 2016. She was also inducted into the prestigious Kappa Tau Alpha Society for Mass Communication and Journalism.
After turning professional in 2016 the 24-year-old has split her time between her homes in Australia and the USA where she had competed on both the ALPG and Symetra Tours.
McLennan said she was very much looking forward to starting her new role,
"I am truly excited to be joining the ALPG team. I have had a unique experience with the ALPG as a former player and member over the past few years and hope this involvement will bring with it some new ideas to further enhance the experiences of our members in the coming years."
"Golf has been a part of my life for as long as I can remember, and this opportunity with the ALPG will allow me to continue developing in an industry I am so passionate about. I believe learning the roles and responsibilities of what it takes to bring an event together and my recent playing experience will bring with it a new appreciation and will challenge us to look at what are able to achieve in the future."