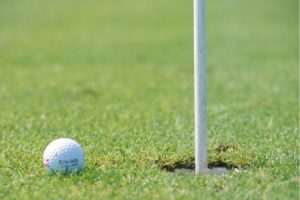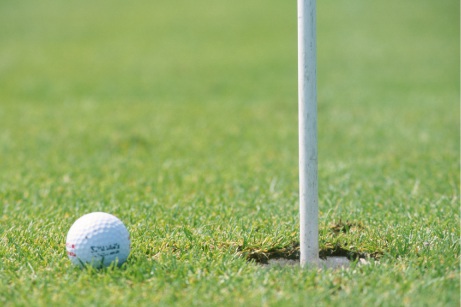 Golf clubs nationwide face an uncertain future as they wait for the Government to make a decision on whether they can maintain their greens during the nationwide lockdown.
Grass has no respect for the coronavirus pandemic which has put normal life on pause.
It continues to grow and cutting it is fine if it is in the backyard.
But maintaining those carefully manicured greens around the country is not considered essential while the country is under Covid-19 alert Level 4 protocols.
New Zealand Golf issued a statement on its website, ensuring clubs it was working on their behalf.
''We accept that if golf courses [and] facilities are not maintained to at least a basic standard over the next four weeks, the task of repatriating to current conditions may not be achievable nor affordable for a great number of clubs.''
It has asked the New Zealand Government if critical maintenance can be undertaken by an individual in a safe manner.
''We have been seeking an urgent response to these requests for many days and we remain hopeful that advice is imminent.
''Until formal advice to the contrary is received, we recommend that no maintenance of golf facilities is undertaken during the shutdown period.''
Otago Golf Club director of golf Shelley Duncan hopes the Government will eventually make an exemption.
''The greens are the main concern for all of us,'' she said.
''We have 20 greens on our course, including the two practice greens, and I would hate to even guestimate how much it would cost to bring them back.
''It would cripple golf, I think. A lot of golf clubs are on the [financial] borderline anyway.''
Otago Golf Club course superintendent Craig Parata lives on site at the course and the club hopes he, and others around the country like him, will be allowed to carry out critical maintenance.
If the Government does not make an exemption, and the four-week initial lockdown is extended further, some golf clubs may face a daunting challenge to reopen, Duncan suggested.
''I know there are bigger issues than this out there … but if you look overseas at other countries they have managed to get something similar across the line. So you kind of hope if that has happened somewhere else that we may get some traction.
''But I don't think it will come in the next day or so. I think it might come when the Level 4 alert is well and truly in place and people are hopefully doing what has been asked of them.
''Then we will start to see a brighter picture.''
Bowls New Zealand is in a similar predicament to golf but chief executive officer Mark Cameron told the Otago Daily Times it would not lobby hard for an exemption.
''We are not an essential service, is the quick answer to this discussion. Sport New Zealand is asking about the maintenance of facilities and clearly we are part of that conversation,'' Cameron said.
''But we understand we are in lockdown and what
will be will be.
''If we can work on our greens during the next four weeks, then great. But if not then that is it. We will recover.''
Sport New Zealand issued a brief statement to the Otago Daily Times yesterday afternoon.
''Unfortunately, turf management is not considered an essential service, and this is another of the many ways in which sport at all levels is being impacted by Covid-19.
"Sport New Zealand is working closely with sports and other partners to identify the extent and nature of this impact, and how we are best able to assist them to ensure sports remain able serve their communities."
Dunedin City Council parks and recreation group manager Robert West said the DCC was not undertaking any regular maintenance work as it is not considered essential work under the Government's Covid-19 guidelines.