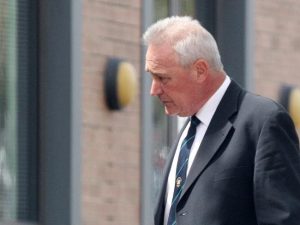 The former general manager of Shelly Beach Golf Club, Craig Ellis, has been banned from the club industry for life and fined $11,000 for tampering with evidence in a police investigation.
In a ruling issued today, the NSW Independent Liquor & Gaming Authority (ILGA) has also ordered the club to pay $32,000 to cover Liquor & Gaming NSW's investigation costs.
The penalty against Mr Ellis is the second life ban to be imposed following the NSW Government's reforms to the Registered Clubs Act passed by parliament in March.
Under the reforms, club directors and senior managers who do the wrong thing can be banned for life and fined up to $11,000.
In 2017, Mr Ellis was jailed after being found guilty of tampering with CCTV footage taken at the club, which was used as evidence in a prosecution against patron Bernie Nash for charges of drink-driving and resisting arrest.
Click here to read full article