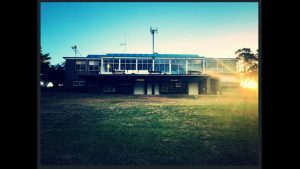 The scenic 9-hole golf course in New Norfolk, north-west of Hobart, is reportedly in a dire financial position due to the club's previous Treasurer allegedly committed fraud and other negative financial actions during his reign.
At a recent General Meeting, superseding Treasurer Phil Foster had drafted up a line of action for the club in consultation with the auditor, in order to salvage the club in time for next AGM.
According to the club, the longer days of summer is expected to result in increased participation numbers and bring in some well-needed means from bar trades along with numerous function bookings which may put the club in a more viable financial position.
The club is also pleading to its members to assist in solving the situation, stressing the risk of the club folding if financial conditions do not improve between now and the next AGM.
"This is a Club problem, not just the Committee's problem. There is a real possibility that if the financial situation does not improve in the not too distant future, the Club could fold," the club's Facebook account said.
"Basically the future of the Club is in the hands of the Members; let's as a collective make a real effort to get the Club out of this financial hole,"
"Remember, we have been going for over 100 hundred years, let's not be the membership that saw the Club fold."