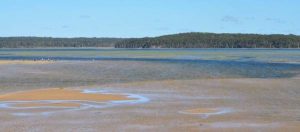 The Halloran Trust is considering an appeal, after the state's Independent Planning Commission (IPC) rejected plans for a new championship golf course at Culburra Beach.
The Halloran Trust first lodged its development application for the 18-hole course on 36 hectares of land at Long Bow Point in 2011, however it was rejected on September 26 due to potential impacts on nearby Lake Wollumboola.
In its Statement of Reasons for Decision, the IPC found the site was unsuitable for the project because of the sensitivity of Lake Wollumboola and its catchment, and the potential for adverse impacts on the highly sensitive ecosystem. The IPC also stated there was a lack of critical groundwater data to enable an appropriate assessment of the potential impacts of the project.
Matt Philpot of Allen Price and Scarratts on behalf of the Halloran Trust, said the decision was very disappointing.
"The Halloran Trust does not agree with the findings of the findings of the IPC," he said.
"Our water quality expert's reports and studies did not match up with those of the IPC, they were of a very different view."
Mr Philpot said the Halloran Trust was "considering it's options" and may appeal the decision.
"There's been more than $1.5 million thrown into this development application," he said.
"The Trust is considering their options with the site, that may include selling, an appeal, or banking the land.
"What's really disappointing is that the the community was relying on this golf course for tourism and job growth in Culburra Beach."
Click here for full story