Online golf education provider Golf Industry Guru (GIG) has released MYGIG Vault, making GIG the ultimate training, onboarding, and knowledge transfer platform for every team member at your faciity.

Last month, Golf Industry Central formed a partnership with Golf Industry Guru to provide golf facilities in Australasia  premium golf business education content via the Golf Industry Guru platform.
Subscribing members will now be able to access and enjoy the new feature, allowing clubs to customise the platform to their specific needs through MYGIG Vault for as little as $3 USD per day.
The feature allows you to make all your existing company training videos and documents accessible and trackable within the GIG Campus to each of your team members on your club's password protected MYGIG VAULT page.
"Use your MYGIG VAULT as a digital filing cabinet to organise and store every training video, training document, process, policy, and procedure for all the roles and responsibilities at your club that you've already worked on," says GIG Co-Founder James Cronk.
"GIG will help you become more knowledgeable, advance further in your career, and allow you to build your business faster with our industry leading training and online mastermind community."
"The Golf Industry is continually becoming more challenged every year. Operators and owners are getting more desperate for profits, and managers are seeking better tools and training to progress forward in their careers and to develop their team members. Ultimately, that's what inspired us to create and build GIG,"
The GIG platform provides various training opportunities customisable to fit anyone's schedule, including courses, live and recorded webinars, podcasts, template downloads, chat forums, and one-to-one coaching.
GIG also provides access to tons of best practices, processes, systems, templates, and solutions to common golf business problems with tips, tools, and learnings from the best golf and hospitality professionals in the industry.
The unique platform utilises a subscription model for its memberships, with each membership including unlimited user profiles, allowing all team member access the portal and benefit concurrently.
Special reduced partnership pricing is available for clubs joining through GIC's affiliate link which is found on their website. Through the membership golf course owners and managers can train their leadership team and staff for as little as $3 USD per day!
Members can choose to sign up with special GIC pricing on these links Monthly Subscriptions or Annual Subscriptions.
Full details, including promo codes for affiliate pricing courtesy of Golf Industry Central, is available at www.golfindustryguru.com.
About Golf Industry Guru

Golf Industry Guru is an online education community helping golf club owners and managers improve their people, their business, and their profits.  GIG's mission is to connect the people with the knowledge to the people who need it and be the number one online educational resource for every person working in the golf industry around the world.
About Golf Industry Central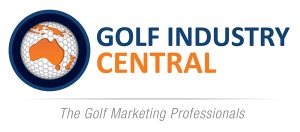 Golf Industry Central is the leading news and information resource for the golf industry in Australasia. Since 2008 they have been providing golf industry news, recruitment, marketing, and operational advice to golf-related businesses throughout Australia, New Zealand, and Southeast Asia.
For more information on GIG's product & services, please visit www.golfindustryguru.com or follow us on your favourite social media platform.