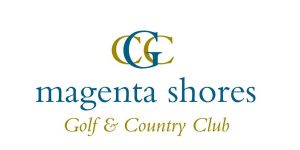 The ​Board and Management of the ​Magenta Shores Golf Club​ on the Central Coast NSW​ is pleased to announce the opportunity to become the next Course Superintendent at this highly regarded course.​​
The Course Superintendent will be entrusted with leading and inspiring the greenkeeping team to maintain and improve on the already high standards of quality and playability that have been set by the club.
The primary role and responsibilities will cover the full gamut of managing, maintaining and improving a world class golf course and include:
Working closely with the General Manager, Course and Match Committee,
Maintaining and improving the very high playing surface standards,
Maintaining and improving all greenkeeping practices, policies and procedures to ensure optimal and consistent results,
The role of Superintendent reports directly to the General Manager,
Regular attendance at and contributions to committee meetings.
Required qualifications and experience for the role:
Significant experience successfully managing bent grass green complexes,
Demonstrated experience in course management in a sand based, coastal setting such as Magenta Shores
Minimum of 10 years in the industry in a senior management position,
One or more of Certificate in Turf and Greenkeeping, Diploma or Advanced Diploma in Agriculture or Horticulture (Turf),
Comprehensive reporting and sound communication skills will be a necessity in the role
A member of the Australian Golf Course Superintendents Association (AGCSA) or similar organization,
Experience in managing a large team of staff with three or more direct reports,
Effectively managing operational and capital budgets whilst maximising savings through improved efficiencies,
Experience in course programme development and management.
Strong knowledge of irrigation systems and water management.
Additional skills and expertise in the following areas will be regarded favourably:
Major tournament exposure would be advantageous coupled with a sound knowledge and appreciation for the game of golf,
Demonstrated organizational skills and accurate record keeping, analysis and reporting to various stakeholders,
Strong track record in environmental management and practises,
Proficient project management delivering on time and under budget.
Applications for this exciting opportunity close on July 14 and International candidates are invited to apply.
Golf Industry Central regrets that no telephone calls for the role can be accommodated at this time.
To apply for the role of Course Superintendent at Magenta Shores Golf Club please submit your resume along with a covering letter explaining your suitability for the position to Mike Orloff