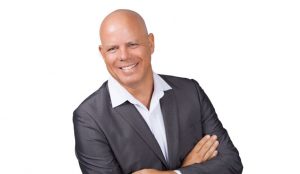 Golf Industry Central's Managing Director Mike Orloff has shared his insights and expertise on golf marketing in a recent interview conducted by Golf Australia.
Mike Orloff is a US and Australian PGA Member with more than 25 years of industry-wide experience, including 18 years working for two of the biggest international golf management companies in Australia and the USA.
Through his company (GIC), Mike has advised Australian golf facilities for a decade now, assisting clubs and public golf venues in improving their marketing efforts.
In the recent interview, Mike talks about how the golf marketing landscape has transformed over time, and discusses the importance of clubs creating a marketing plan and how various social media platforms fit into the golf marketing space.
 "Now this may sound like a strange thing to say, but in some cases (not many) social media, Facebook etc. may not be the channel to use," he explains.
"There are other mediums that are on the rise such as Instagram and Snapchat with around 4-5mil unique Australian visitors. Snapchat had 30% growth in UAV since 2015."
"The question to ask – Who am I trying to speak to and what is the best medium to do so?"
To read full interview, please click here