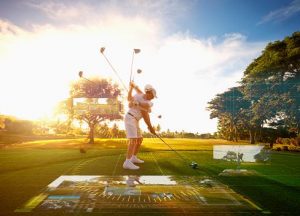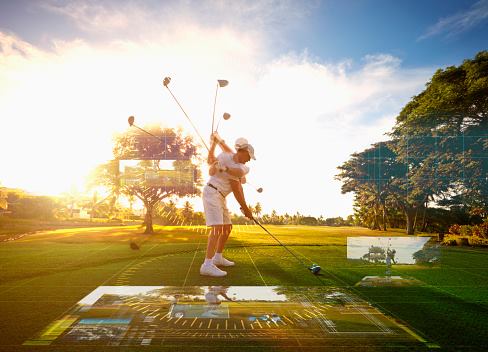 Technology has unstoppably found its way into most areas of life and permeates the world in more ways than ever before, and golf is no exception. Even with its hallowed history and strong sense of tradition has the sport been able to remain unchanged by the rapid advances in new technology equipment. In golf courses all over the world, golfing tech is instigating transformation.
New technologies to measure ball speed and accuracy with the help of various launch monitors have become a popular addition at many golf clubs and venues around the world. And while these technologies are becoming better and more affordable, they can still cost an eye-watering $20,000, moving the prospect of ownership out of the realms of fantasy for many ordinary facilities and golf businesses.
With finance for such equipment difficult to obtain today, Golf Business Australia (GBA), the fastest growing golf industry insurance and finance provider in the country, is now offering a unique range of finance products to keep golf businesses on course with their bank balance including equipment and business finance.
Last week the company had a positive result where a client took advantage of a Premium Funding Advance(PFA), offered in partnership with Premium Funding Pty Ltd, one of Australia's largest premium finance companies.
Having completed 10 months of insurance payments, without default, the client was made a PFA offer of $40,000 (no questions asked!) and took it to assist with the purchase of new equipment in shape of a Trackman launch monitor.
GBA's unrivaled equipment finance in synergy with recognised finance partners made it possible for the client to stay ahead of the game and provide their clients with the latest equipment on the market through an offer suited to their financial position.
"We're here to support and provide a service that allows businesses the opportunity to succeed in an industry where it has been in the past difficult," said Daniel Bateup, Founder and Managing Director of GBA.
"If we can alleviate some of the pressure so people can get on with the task of running their business, we have done our job!"
If you're looking to tap in to new ways of expanding you golf business and offer the latest in golf equipment to you clients, GBA will design specialist insurance and finance solutions just for you.
Ask how you can access a "NO QUESTIONS ASKED*" loan when you complete 12 months insurance with GBA. Pay less for better insurance & get your exclusive quote TODAY!
*subject to terms & conditions