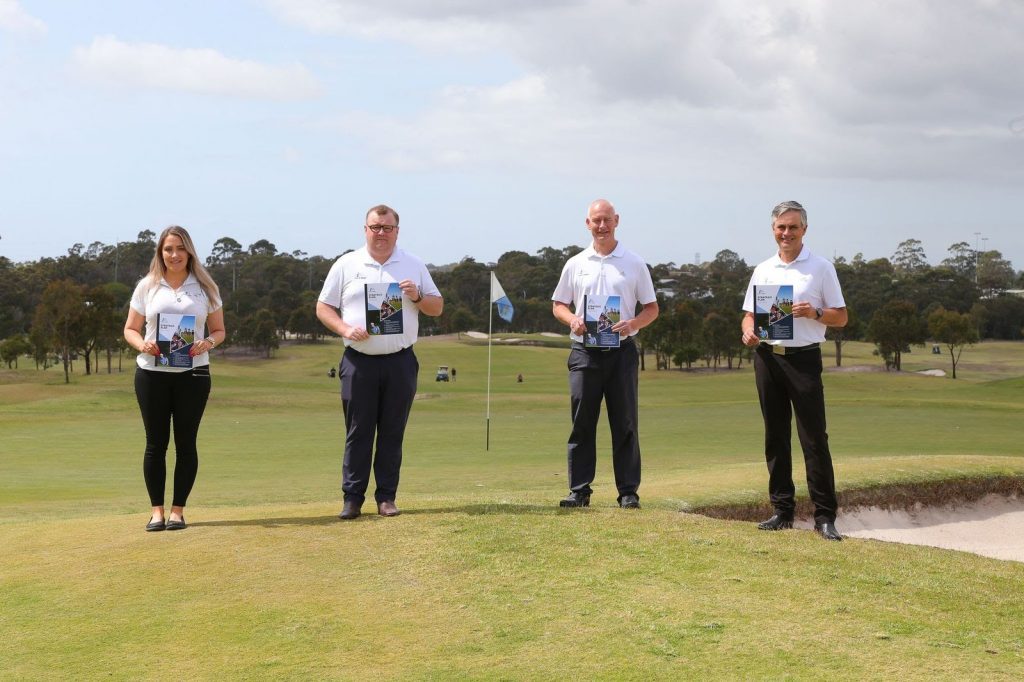 Golf NSW has launched its 2022-2025 Strategic Plan as it continues to build on the sport's resurgence across the State.
Golf NSW Chairman Mr Michael Medway said the Plan would consolidate the work of the organisation's previous achievements in five key areas, namely club support, participation, sustainability, stakeholder relationships, and technology, digital and data.
Foundation to 2030
"Not only is this document a blueprint for the work of Golf NSW for the next three years, but it sets the foundations towards 2030 and beyond for the organisation.
"The Plan forms the bedrock of our continued support of clubs and the sport across the State," Mr Medway said.
Central to the Plan are several new initiatives, including:
Exploring shared service models for clubs by establishing a shared service working group
Developing a Local Government Area (LGA) engagement strategy
Developing a facilities needs plan
Expansion of 'Get into Golf' Programs to include multicultural, indigenous, and all abilities participation
Explore greater club-based and state-wide competitions
Establish a 'Home of Golf' in NSW
Develop an ongoing government engagement strategy that looks beyond the next election cycle
Develop a digital and data strategy and explore new technology which we can use to promote the game to new markets.
In addition to highlighting these initiatives, the Plan sets out the organisation's core values and supports industry partners across the State.
Supporting clubs
Stuart Fraser, CEO of Golf NSW, said the Plan was the culmination of many months of work by the Board and senior management.
"With good governance, respect and innovation, Golf NSW can build on the achievements of our recent past and provide the practical support needed to service clubs and golfers in our broader community.
"Our advocacy makes a difference to those who most need it. We are always ready to assist," Mr Fraser added.
Key achievements from the 2018-2021 Strategic Plan included:
Club Support
Appointment of nine JNJG/Golf NSW Regional Managers across the State
The completion of over 40 small club/district websites
Promotion
The establishment of four key tournaments (Men's and Women's NSW Opens, the NSW Senior Open and Australian Ladies Classic, Bonville, with two tournaments televised, providing a platform to promote the game
The launch of the Golf NSW App
Participation 
Introduction of the state-wide of the Keno Let's Play Ambrose
Launch of 'Get Into Golf' for Women and Seniors
Governance
Development of template club constitution
Introduction of a new Golf NSW constitution
Improved communication with clubs through annual Road Shows
Greater industry collaboration and closer ties across all levels of government
Increased awareness of the NSW Golf Foundation
Nicole Bessant, Golf NSW Regional Manager, Illawarra, said the new Plan addressed several critical growth areas of the game, especially in regional NSW.
"Golf NSW recognises there are many more people engaged with the sport than ever before; social golfers, occasional golfers, through to people who simply want some exercise.
"This Plan will help us devise the next steps required to ensure this growth at the grass-roots level builds into something sustained and long term for all of us."
Related Articles: