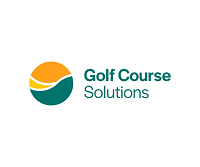 About:
Australia/New Zealand- offices in Sydney, Brisbane and Melbourne
We are setting a new standard in Australian golf course management.
We're happiest when we're on the course. That's why we specialise in Australian golf course management. We take the utmost pride in our work, and we always look for ways to improve. Your success is our success and we treat every course as though it were our own. Our partners choose us for enthusiasm, our adaptability and our attention to detail.
Our team of professionals have extensive experience in the maintenance, renovation and construction of golf courses. We guide our clients to ensure their courses are operating at optimum efficiency, delivering outcomes that not only ensure value for money but improve your competitiveness in your market.
We are a division of Landscape Solutions. Golf Course Solutions is our specialised golf course, management division. It has the financial backing and resources of a company in operation since 1993. Our longevity and scale enables us to provide our partners with a number of options others in the industry simply cannot. We pride ourselves on the level of quality we deliver for our clients. Our Third-Party Accreditation provides you with a high degree of comfort in knowing you can depend on us.