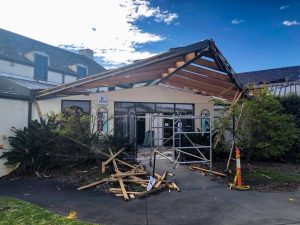 The major refurbishment of the Country Club site at Kingswood Drive in the Yarra Valley is intended to be progressively rolled out over the next 3 years, with demos done last week.
The multi-functional sporting hub has recently commenced its major revamp, which will bring to light a new food, beverage and entertainment centre overlooking the Yarra Valley.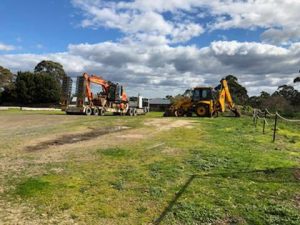 The club has already experienced a period of significant change since relocating its golf course to its new site, Gardiners Run, close by at Victoria Road Lilydale in 2014.
The project's master plan is about seven stages, with stage 1 and 2 being the largest portion of the renovation, and is to be completed within 12 months.
Stage 1 includes a new bistro with outdoor terrace and kids' playground, a sports bar with TAB, gaming area, lounge, administration and foyer, function room and new car park.
The club, which provides a wide variety of sporting facilities and hospitality options for members, guests and the community, has already refurbished the six tennis courts and the Bowling Green.
The other stages of the project, which will be completed over the next few years, will include a Hot Shot tennis court, increased car parking, a larger function area, a chapel and cafe.
Managing across two sites during the revamp, the club is has had a contemporary clubhouse assembled including a keno lounge, Tab facilities, and fully licenced bistro and function venue to maintain its daily operations.