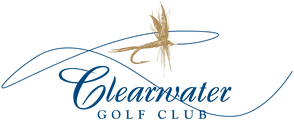 Clearwater Golf Club Repeats Its Successes at the 2017 World Golf Awards.
For the third year in a row, Clearwater Golf Club in Christchurch was again confirmed as New Zealand's Best Golf Course at the 2017 World Golf Awards ceremony at La Manga Club in Cartagena, Spain.
Following on from their 2015 & 2016 successes Clearwater was also named the Best Course in Oceania for the third time at the ceremony held yesterday, defeating Australia's Royal Adelaide course and Fiji's Natadola Bay Golf Course.
The World Golf Awards serve to celebrate and reward excellence in golf tourism, world-class courses and golf destinations. Golf tourism constitutes a vital segment in the global travel and tourism marketplace.
Votes are cast by professionals working within the golf travel and tourism industry – senior executives, travel buyers, tour operators, agents, media professionals and the public (golf tourism consumers).
John Hodge, Chairman of the Clearwater Golf Club, confirmed that the award reflected the combined work of the Club's board, golf committee, members and staff. "Clearwater treats its day members and its annual members with recognition, respect and a sense of belonging. The club is a great place to escape to and enjoy a day of golf on a proven championship layout, followed by great social engagement in our Members Lounge."
Whilst Clearwater might not have the scenery of Queenstown, it does have the time to give great service and "the positive comments we receive from visitors almost always focus on their human interactions at Clearwater" says Hodge.
Clearwater's General Manager, Andrew Bell, was on hand to receive the awards in Spain on behalf of the members and staff. "The opportunity to meet with over 100 other World Golf Award winners from across the globe is the best investment we can make in our own improvement in 2018."
"We place a huge amount of our emphasis on creating an escape for golfers rather than putting up barriers or challenges that take away from the social value of golf and we will continue to learn by comparing our offering with the best in the world."
Ryan Brandeburg, Golf Specialist for Tourism New Zealand, acknowledged the importance of the global recognition earned by Clearwater Golf Club commenting that "Clearwater's strong showing for three years running is further proof that New Zealand has become a legitimate golf destination." Golf has been a significant part of Tourism New Zealand's strategic plan to grow international visitor numbers to New Zealand. Brandeburg added that "the golf strategy put in place by central government in 2013 is paying significant dividends, with golf tourism's annual economic impact valued at well over $300 million to the New Zealand economy. "
Chris Frost, Managing Director of World Golf Awards reinforced the growth in the event stating that the 2017 World Golf Awards were the most successful to date.
'This cements our position as the global benchmark for golf hospitality. It has been a pleasure to recognise so many industry leaders here at La Manga Club this evening and I hope their recognition, both by their peers and members of the public golf community, will inspire them to aim ever higher in the pursuit of excellence."
Aside from Clearwater's success, Millbrook Resort was named as New Zealand's Best Golf Hotel following up on their 2014 and 2016 successes. The Hills was named as finalist in the Golf Clubhouse of the Year.
New Zealand's Best Inbound Golf Tour operators were Playing Around New Zealand and the Best Outbound Golf Tour Operator was once again PaRnz Golfing Holidays.