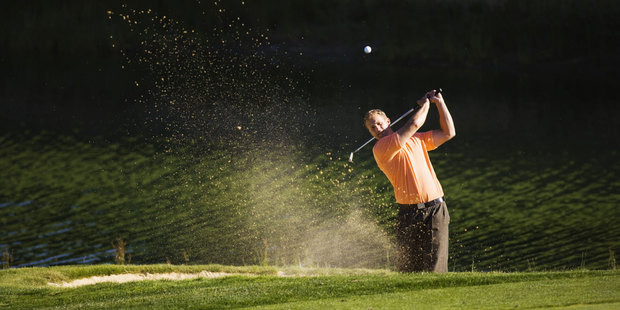 An Auckland businessman who owns a property within a gated community near a Pauanui golf course must join its club and pay it $5070 in membership fees, a High Court judge has ruled.
Hartley Vincent is a co-director of Harpers Fashions, which operates more than 20 women's clothes shops around the country.
The Vincent family trust is also the owner of property in the Lakes Resort, a gated community around a Pauanui golf course.
A covenant registered against this property says the land owner is to join the golf club, remain a member and meet all levies and charges by the club.
The golf club, according to the covenant, was to be set up as an incorporated society which would provide playing rights on the golf course.
But the entity now running the golf club, Lakes International Golf Management, is a company and not an incorporated society.
Lakes International Golf Management sent invoices to Vincent for $5070, representing three years of membership fees for the club.
These fees were not paid and Lakes International brought action against Vincent claiming them.
The businessman, however, resisted and argued that because Lakes International was not an incorporated society it was not entitled to enforce the covenant.
Justice Paul Heath, when considering the issue, said it was plain that anyone considering purchasing a Lakes International property would have contemplated the ability to use the golf course.
He believed Vincent's lawyer, Michael Fisher, had over-emphasised the differences between an incorporated society or a company running the golf club.
The judge released a decision in favour of Lakes International in November but did not finalise the form of the orders he intended to make.
When taking that final step earlier this month, Justice Heath said Vincent was required to join the golf club ruled that he owed Lakes International the $5070 plus $602.84 worth of interest.