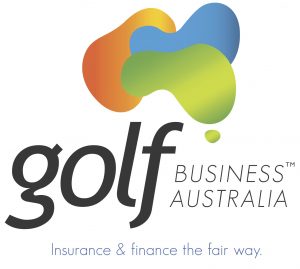 Golf Business Australia (GBA), the fastest-growing golf industry-specific insurance and premium finance provider in Australia, has announced a new partnership with Workplace Relations firm Employsure.
The synergy was formed in response to the unprecedented challenges many small businesses and clubs are facing recently due to the coronavirus pandemic.
Employsure and GBA understand the passion of small business owners, and want to help them accomplish their goals with confidence in these uncertain times.
Together the two consultants will provide steadfast advice around workplace relations and employee entitlements at a time when it's most needed.
GBA has assisted many golf industry clients develop cost-effective and broad coverage insurance solutions nationwide but Managing Director Daniel Bateup wants to deliver his valued clients more.
"Partnering with Employsure allows GBA to provide additional peace of mind to our customers. With Employsures 24/7 support, employers can go about running their business with workplace confidence backed by expert advice," said GBA Managing director Daniel Bateup about the collaboration.
"75% of director and officer insurance claims are a direct result of the unqualified handling and management of an incident rather than the cause."
GBA's goal through our partnership with Employsure is to eliminate unnecessary risk & negative workplace outcomes that have a lasting impact on our customers insurance profile."
Working with more than 27,000 businesses, Employsure is one of the largest providers of Workplace Relations, and Health and Safety services in Australia.
"Now more than ever, employers need fast and accurate advice around workplace relations and employee entitlements," said Employsure Business Development Manager Deborah Stevenson.
"We're really proud to be able to offer that service to the GBA network at a time when they may need it most."
If you're running a small golf club or facility and need advice and assistance in relation to employee management and workplace safety, don't hesitate to get in contact with The Golf Insurance Guy Daniel Bateup anytime on 1300 852 025
ABOUT GBA
Golf Business Australia is an official partner of Golf NSW and is an Official Licensee of The Australian PGA, and is the fastest-growing golf industry-specific insurance and finance provider in the country, and with a great understanding of the struggle, many clubs and golf business are facing.
Every golf business has a unique risk profile – let Golf Business Australia customise a plan that works to protect your assets, and revenue, from the unique conditions and threats of your golf business.
To find out more, fill out the contact form on our website and get a quote today and we'll be in touch to start your journey soon.
ABOUT Employsure
Employsure is Australia's largest workplace relations advisory, servicing over 27,000 clients nationwide and in New Zealand. Employsure's expert Advisers are available to support your business manage the complexity of workplace relations.
The company helps small business owners run safe, fair and compliant workplaces, and takes the complexity out of workplace laws to help small business employers protect their business and their people.
When you are a client of Employsure, you can be confident in the way you manage your employees and workplace safety. Visit www.employsure.com.au to find out more or call 1300 651415.
Related Articles: