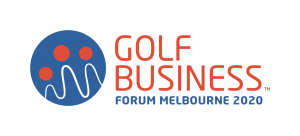 The third biennial Golf Business Forum has yet again struck up a partnership with Australasia's leading news and information hub for the golf industry, Golf Industry Central (GIC), where GIC will assist in the ongoing promotion of the 2020 event in Melbourne.
Next year's forum will take place at the Melbourne Convention and Exhibition Centre on June 23-24, and will for the first time be held concurrently with the Australian Golf Course Superintendents' Association (AGCSA) Conference.
The occurrence will deliver Australia's largest ever Golf Business and Sports Turf Management conference to date.
Golf Industry Central has been assisting Golf Business Forum in its marketing efforts for previous events in 2016 and 2018.
GIC Managing Director Mike Orloff said he was thrilled to once again be partnering up with Golf Business Forum, and to help deliver its biggest convention ever.
"This event just gets better each year and is a must on the calendar for the industry people wanting to see the future trends of golf," said Mike. "I love the cross pollination of the various roles in the industry,"
"I love the positive attitude of the attendees there to network, learn and to steer the industry forward. They all leave with such a buzz and ready to steer their properties headfirst."
Over 1250 delegates are expected to attend the combined program, with golf facility owners, operators, industry leaders and business partners coming together for education, networking and a large trade exhibition.
The Golf Business Forum is a two-day event that connects and inspires the entire range of golf businesses, industry organisations and commercial partners that delight Australia's 2.1M golf participants.
Guy Chapple, co-founder of the Golf Business Forum said:
"Golf Industry Central has been a valuable partner of Golf Business Forum since our first event in 2016.  GIC is an important part of our marketing and communications strategy and helps us communicate our stories to the wider golf business community."
"We're delighted that GIC will again be media partner for Golf Business Forum 2020 and look forward to working with Mike to deliver an outstanding event."
The event will also provide ample opportunity for networking and social interaction between industry partners.
Golf Business Forum will continue with its major social event on the Tuesday night, whilst the Turfgrass Conference will get together for the Sports Turf Management Industry Awards Dinner on Monday evening and the legendary Conference Farewell Bash on Thursday night.
For more information, please visit www.golfbusinessforum.com.au.
Media enquiries:
Mike Orloff
Managing Director- PGA Member
Golf Industry Central
Phone: +61 0415 682 259
Email: mike@golfindustrycentral.com.au