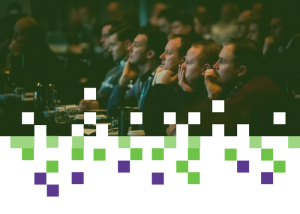 With just under three months to go, excitement is cranking up as the Golf Business Forum launches the final program for the two day event in July.
With an awesome lineup of home grown and international speakers, delegates will get to hear a diversity of perspectives – from the Australian Sports Commission and Golf Australia through to experts in the fields of hospitality, marketing and retail – essential content for everyone who works in our industry.
Which best describes golf? Well…it's both. Golf is truly part of the sports and entertainment landscape. A landscape that is rapidly evolving and fiercely competitive. MKTG is a global marketing agency that has its finger on the pulse of the trends affecting sports and entertainment right now. Matt Connell will share MKTG's insights on the latest trends and the opportunities they present for golf.

Topgolf is the biggest story in global golf of the last few years: not just a series of enormous venues, but a global sorts and entertainment community. As Chief Operating Officer of Topgolf International, Zach Shor is responsible for helping localise the Topgolf brand all over the world. He manages the day to day operations of the Topgolf International team, while searching for international partners to help establish Topgolf venues in new countries. Hear about Topgolf's first foray in Australia, on the Gold Coast, and find out what drives Topgolf in its ongoing mission to create unforgettable shared experiences.
Check out the full program here
There is much going on behind the scenes to ensure the Golf Business Forum 2018 exceeds expectations once again and, with a limited number of tickets at 'early bird' reduced prices currently available, now is the time to make sure you pick up your delegate pass from the website!
Click here to read more – Golf Business Forum Hits Its Stride