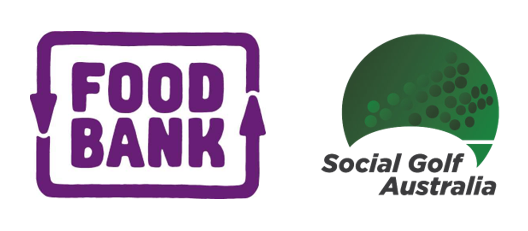 While the game of golf and its players can sometimes be associated with exclusivity, the Australian reality is that more than 1300 golf clubs play an important role in communities large and small around the country. 
Globally, golf is one of the most charitable industries on the planet. Its businesses, governing bodies, organisations and partners donate billions of dollars to help the less-fortunate in the community. In its history, the US PGA TOUR, alone, has donated/generated over $3 billion to charitable organisations and programs.
Golf clubs, too, have traditionally embraced the "community spirit"; for over 100 years clubhouses across Australia (and the world) have acted as "hubs" for the local communities and towns, hosting weddings, funerals, birthdays, charity fundraisers and community celebrations every week for all the members of local communities.
Australian Charity Golf drive
So it will come as no surprise that a recent Australian Charity Golf drive generated unprecedented support from the Australian Golf Industry's largest and most well-known businesses, clubs and brands.
Social Golf Australia's (SGA) recent '10K for 10K' initiative – an online appeal and golf event in partnership with Kingston Heath Golf Club – encouraged SGA's 10,000+ customers and members to support Foodbank Victoria in creating 10,000+ meals for struggling Australian families. The appeal, which ran throughout the month of November, shattered all expectations and goals, generating in excess of $8500, which translates to over 17,000 meals to be created by Foodbank.
Like many community-based initiatives, The 10K for 10K drive started as a small idea. SGA, a family-owned business, simply wanted to help other Australian families that had been battered by Covid, bushfires, storms and financial difficulties over the last two years. As Australia's Largest Golf Club and Community, SGA put out the call to its 10,000+ members, its 10,000+ Social Media fans and the broader golf industry, creating and hosting a charity golf day, online fundraiser and raffle.
Without hesitation, the golf industry and its supporting businesses immediately jumped on board to support the initiative, with thousands of dollars in prizes, support and donations provided by industry "heavyweights", including Kingston Heath Golf Club, Srixon & Cleveland Golf, Garmin Golf, MGI Golf, The Eastern Golf Club, Callaway Golf, The PGA of Australia, Drummond Golf, Heathcote Winery, The Card Network, Australian Professional Shopfitters and Posisocks.
Charity golf day
SGA's golfers, too, dug deep into their wallets for the cause. A sold-out field of 120 Melburnian golfers played in the highly-publicised charity golf day on November 16th at Melbourne's spectacular Kingston Heath Golf Club, while also contributing money via silent auction bids and on-the-day contest entries. Meanwhile, countless other golfers from across the country chipped-in via online donations and raffle ticket purchases.
The host club for the day, Kingston Heath Golf Club, also went above and beyond for the drive. In addition to making their world-class golf course available for the charity golf day, the club also provided a sizable $2,000 donation to the cause, the single-largest donation of the drive.
The $8500 (and growing) donation was wholeheartedly welcomed by Foodbank Victoria.
"We can't thank Social Golf Australia and Kingston Heath Golf Club enough for their support of Foodbank Victoria," said Jac Fletcher, Head of Fundraising, Foodbank Victoria. "It's been such a challenging time across the country, with one in six adults going without food over the last 12 months.  Thanks to the support of Social Golf Australia and their members, we can provide more than 17,000 meals to those doing it tough in the lead-up to Christmas."
Following the drive, SGA Founder and Managing Director, Matthew Pitt, thanked everyone who contributed to the drive, noting that this initiative was about more than a simple charity golf day.
"In the past two years we've all lived through a once-in-a-century event, which has truly belted some folks," explains Pitt.
"For those who've had a significant drop in income, the simple act of putting food on the table for the family has become a challenge. We've all struggled through lockdowns, but it must have been so much harder for those with the cloud of financial pressure looming.
"My wife (and SGA founder) Sally Pitt set some simple values for our family that we have adopted for our golfing community as SGA – Be Brave, Be Honest and Be Kind. I think the people involved in Foodbank operate in a similar way.
"This initiative in partnership with the Kingston Heath Golf Club to support Foodbank helping families reflects our shared aspiration to kindness, as well as our appreciation of people and organizations like Foodbank who do great work in our community to help others.
"We are sincerely grateful to all of our golfers, sponsors, partners, supporters and clubs for contributing to this initiative and helping support Foodbank to get some meals to families who are doing it tough right now. We hope everyone can continue to look out for opportunities to make a difference by helping others with an act of kindness when you can."
TO DONATE ONLINE, AND HELP FEED AUSSIE FAMILIES, VISIT:
https://foodbank-victoria.giveeasy.org/x21cp-sga
Related Articles: