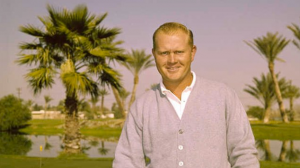 Today, June, 1, 2016, is a special day in the history of Jack Nicklaus, as it marks his 50th anniversary as a PGA of America member.
"For a half century, Jack Nicklaus has been one of golf's great ambassadors — both on and off the golf course," said PGA of America President Derek Sprague. "From his 18 major championships, to his community involvement and charitable efforts, the Golden Bear has touched millions of lives around the globe. His direct impact on our Association, its members and our Championships, has been profound. On behalf of our 28,000 PGA Professionals, I want to congratulate Jack on 50 years of PGA Membership."
Nicklaus himself credits much of his success to the late Jack Grout, known as the Golden Bear's "first, and only, teacher."
"Fifty years and I am as proud as ever to be among the men and women who provide the foundation for the game of golf and shape its future," said Nicklaus. "My lifelong golf instructor, Jack Grout, was perhaps to me the best example of what a PGA Professional represents. He was a friend first and a mentor second in a game that is built upon creating and fostering relationships. He fueled the fire in me to be the best that I could be, on and off the golf course. Outside of my parents, I can't think of someone who helped impact my young life more than Jack Grout.
"PGA Professionals like Jack, and so many others before and after him, help sustain the game by teaching golf's core principles — lessons that range from the fundamentals of the swing to the fundamentals of character," Nicklaus added. "Throughout generations, countless exceptional individuals have worn the PGA of America badge. It's my honor to be considered among them. I'm thankful for everything the PGA has done for me, but more important, all they have done for the game of golf, and I wish them many years of continued success."