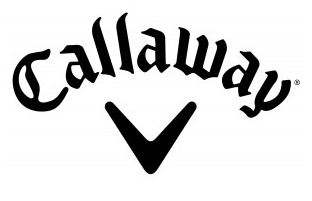 Are you a highly experienced, qualified golf professional?
Are you interested in working in one of the most prominent golf companies?
Are you looking for a position that offers variety and travel?
ABOUT
If you are an experienced and passionate golf club fitter with outstanding customer service, Callaway would welcome you to the team.
The role is as a Fitting Specialist who must conduct themselves as an ambassador for the Callaway Golf brands and deliver the highest standards of customer service to our account base and consumers alike. Working with the Sales team and reporting to the Fitting Manager, this role requires a fitting expert who is passionate about fitting and customer excellence. You will be responsible for custom fitting at our Melbourne Performance Centre and Mobile Fitting Days at Premium Callaway accounts around our region. You will also be required to plan, develop and execute fitting strategies and programs in association with the Fitting team.
Responsibilities include:
Custom Fitting at Callaway Golf South Pacific Headquarters in Rowville
Develop the highest standard of product and fitting expertise as part of the National Performance Centre fitting team, this will include some weekend and evening sessions where required.
Promote the full range of Callaway/Odyssey Golf products as appropriate during fittings and all appropriate customer contact situations.
Develop expert product and history knowledge: This includes in depth understanding of specifications, technological features and dynamic effects on performance and player benefits.
Develop expert Custom fit knowledge,
Conduct in-store retail custom fitting & product training for our key retail accounts. Both theoretical presentations & practical sessions in line with the company's methodologies (for both Callaway and Odyssey brands).
Provide advice on best practices in the use of all launch monitors (Trackman and QC Quad)
Develop and implement a strategy to ensure the most effective use of Callaway fitting tools in store and maximise sales conversion rates.
Ensure all Key Accounts drive maximum consumer attendance at Callaway fitting events.
Ensure Key Account compliance to agreed in-store initiatives.
Develop and implement strategy and training processes including all current and future custom fit technology, systems, and methodology.
Work with the Fitting and Sales Team to develop and deliver a Mobile Fitting schedule across Australia and New Zealand.
Coordinate Fitting Day Promotional material to maximise consumer appointments.
Deliver Premium Consumer Experience.
Follow up with Accounts post Fitting Day to measure success of Fitting Day.
Provide Reporting and Analysis of Fitting Days delivered.
Technical Competencies
An individual who exudes enthusiasm for golf and golf products.
Extensive knowledge and experience in the golf industry
Outstanding communication and customer service skills.
Demonstrated high attention to detail.
Ability to remain calm & deal with conflict using key negotiating skills.
Co-ordination and forecasting of requirements leading up to new product launches
Proven, confident presenter to audiences of all sizes & levels.
Skilled in organising resources and establishing priorities.
Ability to develop and maintain record-keeping systems and procedures.
Computer office suite literacy to at least intermediate level.
Education and Experience
Preference will be given to PGA members
Extensive Fitting Experience with knowledge of launch monitors and reading the data they produce
High knowledge of golf and related products
Full driver's licence is mandatory.
Physical Requirements
Significant driving is required. Time spent overnight away from home.
Lifting and carrying in line with OH&S guidelines