Three sophisticated residences with top-end amenities are in preparation at Kauri Cliffs in the Northland region of New Zealand, with opening scheduled for November.
They will add a new dimension to the Kauri Cliffs luxury lodge which is complemented by a coastal golf course that has attracted world leaders, corporate high-fliers, entertainment celebrities and others.
Kauri Cliffs is operated by Robertson Lodges www.robertsonlodges.com which also includes The Farm at Cape Kidnappers in Hawke's Bay and Matakauri Lodge on Lake Wakatipu near Queenstown.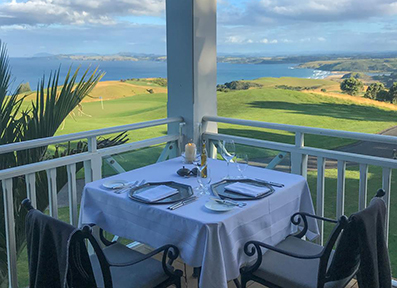 The lodges and award-winning Kauri Cliffs golf course were created by American entrepreneur-investor Julian Robertson and his family who have since 1995 not only poured resources into these properties but also become highly respected as quiet but big-time philanthropists.
Similar to the Owner's Cottage within the resort precinct, The Residences at Kauri Cliffs were developed for Julian Robertson's children and their families. While they are used personally by the Robertson family, both the Owner's Cottage and now The Residences at Kauri Cliffs are available for guest stays.
Click here for full story