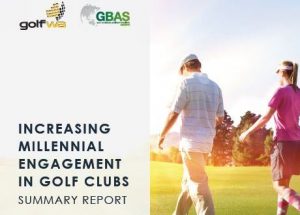 GolfWA identified some time ago that there was a disconnect between millennial golfers (20 to 39 years of age)  and the typically baby boomer boards and committees that govern clubs.
GolfWA created a Young Members Committee to focus particularly on this millennial age group – to highlight what stops millennials taking up golf or joining a club.
GolfWA wanted to understand more thoroughly what was working and what was not, to quantify the barriers for younger members in joining a club, and to identify a baseline of Western Australian data so we can measure progress in the future.
Given these issues, GolfWA commissioned this report with golf industry expert advisor Jeff Blunden of Golf Business Advisory Services. This report is a resource for club administrators to help identify ways to attract younger members.
You will find in this report insights into how clubs can be more aware of the barriers for millennials so that they can take action and remove them.
Source: GolfWA