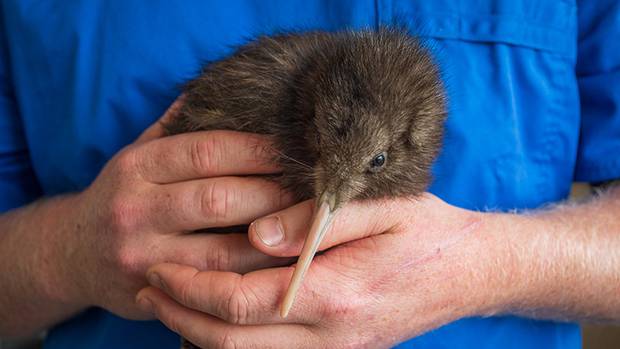 A new state-of-the-art kiwi-hatching facility, opening today, will dramatically ramp up kiwi numbers in the fight to save the birds from extinction.
The Crombie Lockwood Kiwi Burrow, located within the world-class Wairakei Golf Course, north of Taupō, is the only incubation facility in New Zealand inside a predator-free area.
The purpose-built incubation facility can hatch and brood around 150 kiwi chicks every year once operating at capacity, and will nearly double the number of eggs incubated annually in the North Island.
As part of Kiwis for kiwi's strategy, the facility has been specifically designed to incubate kiwi eggs and hold the young chicks until around three to four weeks old before being released to kōhanga kiwi, predator-free sites. These are usually fenced areas or islands which provide a nursery for the permanent population.
Click here to read full article