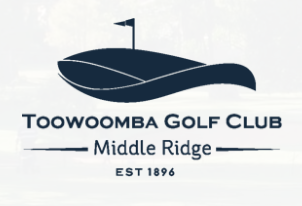 The position of General Manager reports to a Board of Directors and is responsible for the overall delivery of the Club's strategic planning goals and targets. The General Manager is an integral part of the Club's future plans to ensure all aspects of service delivery to the community are of a high standard. A focus on developing people, engaging all stakeholders, creatively growing the business, and exceeding targets are essential skills for this role, as is financial acumen and operational expertise. 
The successful applicant will be responsible for the day-to-day management of the Club, ensuring outstanding service to members and guests.  We are looking for a self-motivated, friendly and community minded manager to improve our reputation as a destination club.
Toowoomba Golf Club – Middle Ridge is Queensland's 2nd oldest Golf Club. Widely known for its bent greens, undulating kikuyu fairways and tree lined holes, the Club is in a growth phase of its history. A soon to be constructed Development, The Ninth Middle Ridge, an exciting expansion into weddings and functions, a strong 3% growth in membership the Club is a stalwart of the Toowoomba community.
To be considered for this position, you must be able to demonstrate your ability to: 
Work to a strategic plan to ensure budgets and KPI's are exceeded;

Lead from the front, ensuring customer service is a team priority;

Lead and develop a team who share your drive to succeed;

Be creative in marketing the business to increase patronage and visitor frequency;

Build community and commercial relationships with a broad range of stakeholders; 

Utilise your proven financial knowledge to analyse P&L statements and report on the Club's financial performance to the Board;

Manage the budget to minimise expenditure and eliminate debt; 

Ensure the Club provides services appropriate to a broad range of members; 

Communicate with and influence internal and external stakeholders. 
Personal attributes:
Enthusiastic and highly motivated;

Hold a genuine personal interest and/or passion in golf. Being able to engage with stakeholders using a golfing perspective is essential;

Excellent people management and planning skills;

Highly developed leadership qualities;

Outstanding customer service standards;

Ability to multi-task and manage time effectively.
Mandatory qualifications (or ability to acquire):
Responsible Conduct of Gambling (RCG)

;

Responsible Service of Alcohol (RSA);

Bachelor of Hospitality Management or similar qualification;

First Aid qualification; 

 Working with Children check.
Desired qualifications/experience:
Previous club management experience;

 

 Golf industry knowledge;

Formal accounting qualifications.
Benefits and Conditions:
Rewarding career opportunities and attractive salary and benefits;

Exciting future residential development planned;

Flexible working hours however this is in line with Club requirements.
Toowoomba (known as the Garden City) is a regional city in the Darling Downs on the Great Dividing Range. It is 90 minutes west of Brisbane with an urban population of approximately 135,000 and is the largest regional inland city in the country. In the last five years, it has also become one of the fastest growing towns in the country, with low unemployment and an increase in infrastructure leading to employment generation. Toowoomba is served by Toowoomba Wellcamp Airport linking it to international locations with daily flights to Sydney and Melbourne.
A university and cathedral city, it boasts over 30 Primary schools, 20 Secondary schools a University and TAFE college, it is an excellent lifestyle choice for a growing family.
To Apply: 
For a confidential conversation and detailed job description please call Janet Dinnes on 07 4635 1219.
All applications will be treated in strict confidence and only those applicants who are short listed will be contacted. Please send your email via this link
The closing date for applications is Monday 21 October 2019.