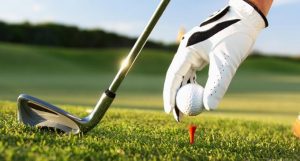 THE Fiji Golf Club has re-appointed Ratu Isoa Gavidi to lead the club for another three years during their AGM last week.
Ratu Isoa and former President Ratu Epeli Nailatikau maintained their posts as president and patron respectively.
Evergreen Ilaisa Labaibure was inducted as a life member after more than 40 years in the sport as a player and administrator.
Labaibure who was also appointed as the press release officer for the club said the focus was to lift the image of the sport to another level.
The country's biggest golf club has more than 500 members and plans are in the pipeline to target grassroots development and to have competitive games every weekend.
Labaibure said one of their primary objectives was to have proper sponsored tournaments every week.
Click here for full story