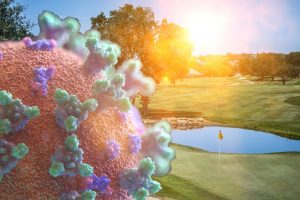 More than 2,000 play, active recreation and sports organisations, including 116 golf organisations across Aotearoa have received relief funding from Sport NZ's $15 million Community Resilience Fund Phase 2.

Recovery package
The fund is part of the $265 million Sports Recovery Package announced at Budget 2020 and focused on providing support to help play, active recreation and sports organisations recover, rebuild and grow stronger as a result of COVID-19.
Distributed on behalf of Sport NZ by Regional Sports Trusts (RSTs), the fund was increased from $10 million to $15 million due to the volume of applications received over the first few weeks.
A total of 2,070 applicants from regional and local organisations have received funding to cover fixed and operational costs for the period 1 July 2020 to 30 September 2020.
55 golf organisations applied for grants worth greater than $5,000 while 61 applied for grants worth less than $5,000. In total Golf has been funded to the tune of $1.2 million.
For the full list of applicants go here.
Source: NZ golf magazine
Related Articles:
Terrace Downs resort for sale after owner dies from Covid-19