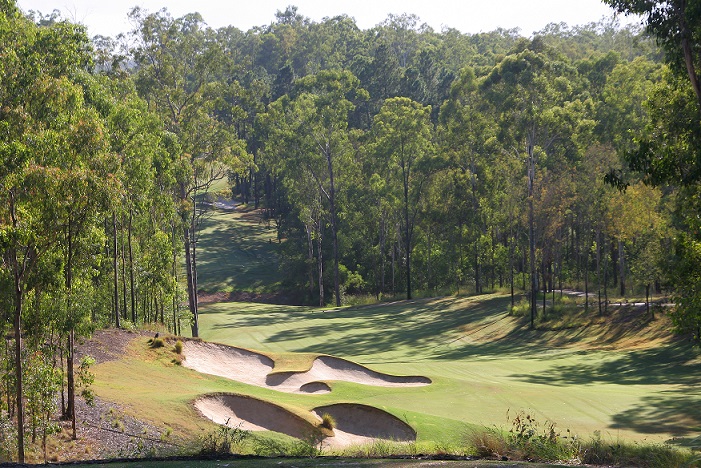 Troon started as one facility in 1990 and has since grown to become the largest professional manager of club operations in the world. Founded by Dana Garmany, Troon have grown its company one client at a time by listening to and understanding the specific opportunities and challenges, then customizing this approach to achieve success. This has been accomplished by providing a foundation comprised of the best talent and resources in the industry and cultivating the creativity of more than 15,000 associates worldwide servicing over 470 clubs.
This mantra was adopted with the expansion of Troon in 1999, with the establishment of the first international office in Brisbane, Australia. Troon International quickly established itself with the opening and management of properties such as the Greg Norman designed Pelican Waters, Brookwater and The Glades in QLD, The Vintage in NSW and Settler Run VIC as well as many other high end facilities both in Australia and abroad.
"As this rapid growth progressed with additional international properties opening in the UAE, Europe and Asia the need for well-trained professionals adverse in all aspects of golf maintenance and construction provided our Australian associates with fantastic opportunities for career advancements".
The flagship property
Just like Troon North in Scottsdale Arizona, Troon's first managed facility and flagship property, Brookwater Golf & Country Club in Queensland, quickly established itself amongst the best golf courses in Australia. Recognized for its fantastic service, design and course conditioning it quickly became the benchmark and breeding ground for Troon's expansion of up and coming managers and Superintendents. Under the guidance of Troon's Director of Agronomy at time of opening David Nicholls and the Golf Course Superintendent David Lunardelli the property started a long line of career advancements.
"Troon International's focus on local talent, training and promotion from within allowed us to develop our own talent pool adverse in Troon standards, local cultures and flexibility to travel without the need for US based associates. At the time, Australians were seen as very hard working and being able to easily adapt, working well with local owners, staff and differing cultures".
"With a focus on hiring locally, many aspiring superintendents quickly accepted roles as Greenkeepers at Brookwater in the knowledge that hard work and persistence would open a world of opportunities. This was not as easily accessible to others in the industry that typically relied on senior staff leaving at their own clubs or competing with the 100's of other applicants for advertised positions".
Hiring local talents
Troon targeted these individuals with a preference for those who had already completed internships through Mike O'Keefe's Ohio State Internship program which proved valuable in preparing aspiring Greenkeepers for international travel and experience having already worked at some of America's premier golf courses.
"Additional to this we focused on trainees whose progression was fast tracked through additional training and by working closely with the qualified team and international seasonal interns travelling through Australia who were constantly sharing their experiences gained working overseas".
Troon, while focusing heavily on training so its own standards are delivered consistently to the highest standard, understands that an energized, career focused team creates an environment that is beneficial to both the individual and our facilities with the team striving to be the best daily. This is not only achieved by hiring the right individuals and implementing training programs but by continually creating new opportunities so career progression is real and witnessed consistently throughout Troon managed properties.
"Key to this is also creating an environment where we don't see all our senior managers staying put at one facility too long as to block the system and progression for those underneath. This attrition normally happens naturally with either Superintendents or Assistants regularly moving to take up new opportunities seeing our trainees or greenkeepers quickly progressing to either the positions of Spray or Irrigation Technicians prior to becoming an Assistant Superintendent".
In the past 20 years facility has not only allowed myself to progress to Troon's Director of Agronomy for the region but the likes of Geoff Bennell, Ben Geeson and Rob Weiks all progressed to the Superintendents position after stints at the property as Greenkeepers, either progressing through the ranks or returning after stints at other Troon managed facilities. Additionally, James Gordon and Matt Legge the current Superintendent both returned to Australia to lead Brookwater after international postings with Troon.
To date Marcus & Matt Hartup, Steve Harris, Clinton Southorn, Kelvin Nicholsen, Brendan Handsard, Cameron Allen, James Murphy, Eamonn McCarthy, Brett Merrell, Ryan Markwell, Darren Smith, Luke Mortimer, Andy Kwapnioski, Ed Nangle, Daniel Stack, Mark Ecott and Tim Cloninger have now all held Superintendent positions with Troon or outside the Troon family of clubs joining countless other quality professionals who are making their mark in other areas of the Turf & Golf industry having contributed to the success of Brookwater.
A testament to the Aussie Golf Industry
"Firstly Australia should be proud that many of the best golf courses in the world have Australian Superintendents, we acknowledge that at Troon and the quality of talent who have come through Brookwater and our many other managed facilities in Australia has allowed us to grow exponentially in the international market says Mark Chapleski, President Troon International".
 "To now see Australians David Nicholls responsible for over 470 golf courses globally as Troon' President of Agronomy, David Lunardelli Director of Agronomy for Australasia and Canadian Robin Evans VP Agronomy & Construction Troon International having all had some part in Brookwater and establishing Troon internationally is a testament to the Australian Golf Industry".
 "I believe close to 20 superintendents have come through Brookwater alone and I would guess this number would be pretty significant when you factor in all the properties we have established and managed in Australia and abroad".
Recent appointments
The latest in Brookwater's long list of graduates is Ben McLean who is off to India to take a position as Golf Course Superintendent at the New Deli Golf Club in India after 2 years as the assistant superintendent. Ben who hails from New Zealand where he completed his trainee-ship at Cape Kidnappers has also travelled and worked in the UK at The Belfry and JCB G&CC which will make his latest overseas appointment easier based on these prior experiences.
"In the 2 short years I have been with Troon as the Assistant Superintendent at Brookwater, Troon has not only provided me with the training required to become a Superintendent but given me the confidence to accept this exciting challenge at such a young age. Working daily with my course superintendent Matt Legge and with the ongoing mentoring provided by David Lunardelli and the corporate team has proven that I am not only ready for this opportunity but will always have the Troon corporate team and my fellow superintendents to fall back on if needed. I strongly recommend that any aspiring golf course superintendent seek out an opportunity to work with Troon, work hard and utilize all their training programs and resources and a world of opportunities will quickly come your way". – BEN McLEAN
International expansion
Troon International has continued to expand over the past 20 years with offices now in Australia, Europe, Asia and the UAE currently managing over 40 facilities in 25 countries.
"Just as Troon North and Brookwater have led the way for breeding our new leaders we now have facilities such as The Grove in England and Abu Dhabi in the Middle East expanding the international team to now have Superintendents representing Troon from all nationalities"
Troon International's Agronomy team is expertly represented by Robin Evans (Middle East), Simon Doyle (Europe) and David Lunardelli (Australasia) who oversee all properties outside of the US.
Superintendent – The Els Club, Dubai, UAE.
Agalarov G&CC, Russia
Azores Golf Islands, Portugal – Denarau G&RC, Fiji.
Click to find out more about Clinton Southhorn
"There is no doubt in my mind, working at Brookwater for the 3 years back in the early 2000"s was the pivotal professional career choice I made as a young person who was still at the time not fully aware of future possibilities the profession had to offer.  Starting this journey within the Troon family at Brookwater was the exposure and inspiration I needed which is still part of my drive today".
"Working under direction of David Lunardelli and his assistant Marcus Hartup not only taught me about the necessary agronomic skills required, but how to operate at the highest level of working standards, professionalism and being proud to be part of a successful team and organisation. Brookwater has held its position in the golf course industry from day 1 until making it a destination golf course facility to aspire to work at. The doors it opens as with working at any other Troon location, the skills you will learn and the worldly connections that you will make is hard to emulate in any other work environment or Australia or overseas." – CLINTON SOUTHORN
Manager Golf Operations Pacific Harbour G&CC
Group Director of Agronomy The Els Club Malaysia (Desaru Valley, Desaru Coast, Teluk Datai
Director of Agronomy Saadiyat Beach & Abu Dhabi GC, UAE
Superintendent Pacific Harbour G&CC Australia.
'"Being part of Troon for over 20 years has provided great opportunities for me in 4 different countries at some of the world's best facilities working with some of the best people in the industry. I've been fortunate enough to not only benefit from the opportunities presented by Troon but to assist in the development of many other associates as they further enhance and fast track their careers." MARCUS HARTUP
Assistant Superintendent Pacific Harbour G&CC, Australia
"Working at Brookwater gave me the skills and confidence to continually progress through the ranks from my hired position of Greenkeeper through to Irrigation Technician and eventually promotion to the assistant and superintendent's position at Pacific Harbour.
Through this progression I was exposed daily to the high standards expected by Troon's members and guest as well as daily training and mentoring to insure we 
I believe without this opportunity I, along with many of my work colleagues would have struggled to see the light at the end of the tunnel in an industry that offers very few opportunities for promotion. I could not be stronger in recommending at career with Troon if you are aspiring to be a superintendent at a world class facility". – MATT HARTUP
Superintendent Al Zorah GC, UAE
Assistant Superintendent Al Zorah GC, UAE
"I was lucky enough to have the opportunity to first join the Troon team in the role of Assistant Superintendent during the grow in and opening a new golf course in the Middle East, Al Zorah Golf Club .  During this time I received endless support from the Superintendent Terrance Mohammad and corporately from Robin Evans before being fast tracked to the superintendent roll after only 2 years. After 4 years in the Middle East I was lucky enough when the opportunity arose to return to Australia accepting the superintendent position at Brookwater Golf and Country Club. During this time I have received endless corporate support which has helped me grow and become successful in each role I have had with Troon now giving me the ability to continually lift the standards of Brookwater and foster the next generation of Australian Superintendents". – MATT LEGGE
If you'd like to know more about how Troon's agronomy team could help your club, please contact David Lunardelli at dlunardelli@troon.com for a chat.
Related Articles:
TROON: Golf Course Maintenance Cost…Optimizing In a New World