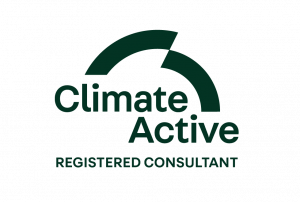 With more companies making climate and sustainability commitments it is getting harder to tell the difference and evaluate the leaders from the laggards.
Corporate 'greenwashing' is now the latest target for climate change litigation with an Australian company currently being prosecuted for engaging in conduct that was misleading in contravention of The Corporations Act 2001.
Greenwashing
False climate risk or sustainability-related disclosures; or false claims of alignment with the Paris Agreement Goals; and even green marketing that makes false claims about your products or practices being environmentally friendly or sustainable can be found to be misleading or deceptive under a range of legislation.
The ACCC has been alive to greenwashing for some time and has not shied away from green claim actions seeking significant penalties. It is critical that climate change, net-zero, or any sustainability claims are based on solid foundations with sound plans to back them up.
We know that every business is investigating sustainability and low carbon transitioning and we also understand the climate change language can be complicated. To help provide clarity on some of the most complicated climate and carbon actions and cut through the jargon and ensure climate change and sustainability claims are not "greenwash" we will soon be announcing a range of climate change workshops for epar customers.
Our climate experience includes Terry completing:-
The Cambridge University – Business and Climate Change: Towards Net Zero Program;
The MIT Sloan – Climate Interactive Training and the En-Roads Climate Simulator;
The Climate Reality Project – Climate Leaders Training Program.
Exemplar Global – Certified  Principal EMS Auditor
And today epar is pleased to announce that Terry has achieved formal registration by the Australian Government's Climate Active program as a Registered Consultant. This Australian Government initiative supports and guides businesses as they account for, and reduce carbon emissions and it represents Australia's collective effort to measure, reduce, and offset carbon emissions to lessen negative impact on the environment.
Terry is now a Registered Consultant in two specific climate action fields – The Climate Active Carbon Neutral Certification of Organisations, and, The Climate Active Carbon Neutral Certification of Events.
We welcome any questions you might have on climate change, climate action, net-zero, sustainability, or climate adaptation or mitigation plans, and please keep an eye out for our upcoming climate and carbon transitioning workshops.
For more information, visit www.epar.com.au OR contact at info@epar.com.au.
Related Articles: