Once again proudly supported by our Major Sponsor, Schweppes, the Board of GMA is pleased to advise the 2017 National Conference will be held from Sunday 8th October to Thursday 12th October in Adelaide
The flagship event on the GMA events calendar is the biennial National Conference which attracts renowned speakers sourced within Australia in addition to International speakers.
We're excited to announce that Andre Eikmeier, Co-Founder + Joint CEO of Vinomofo, Dr Joanna McMillan, Nutrition Expert on Channel Nine's Today Show, and Tansel Ali a four time Australian Memory Champion have joined our lineup.
Please mark this event in your calendars now to ensure you don't miss what will be another outstanding GMA National Conference in 2017!
To view the speakers announced, click here for GIC Autumn 2017 E-Mag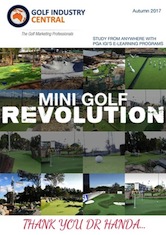 Our Sponsorship Prospectus is presented for your consideration as an invitation to partner our organisation and members via becoming a GMA Sponsor or Conference Exhibitor. By accepting this offer you will not only be able to network with but also showcase your business and brand to the decision makers within our industry. The 2017 Conference will be staged in the beautiful City of Adelaide where we will be staying at The InterContinental Hotel and conduct our exhibition and Conference sessions within the Adelaide Convention Centre.
Please refer to the Prospectys for more detailed information on the range of packages available to you – and the significant benefits you can enjoy to promote your brand to our members and the wider golfing community as a Major Sponsor, GMA Sponsor or a Conference Exhibitor in 2017.
Make an Enquiry …
To arrange a discussion as to how GMA can benefit your business, please contact our Executive Officer, John Stamp at eo@gma.org.au or telephone 0418 395 140.