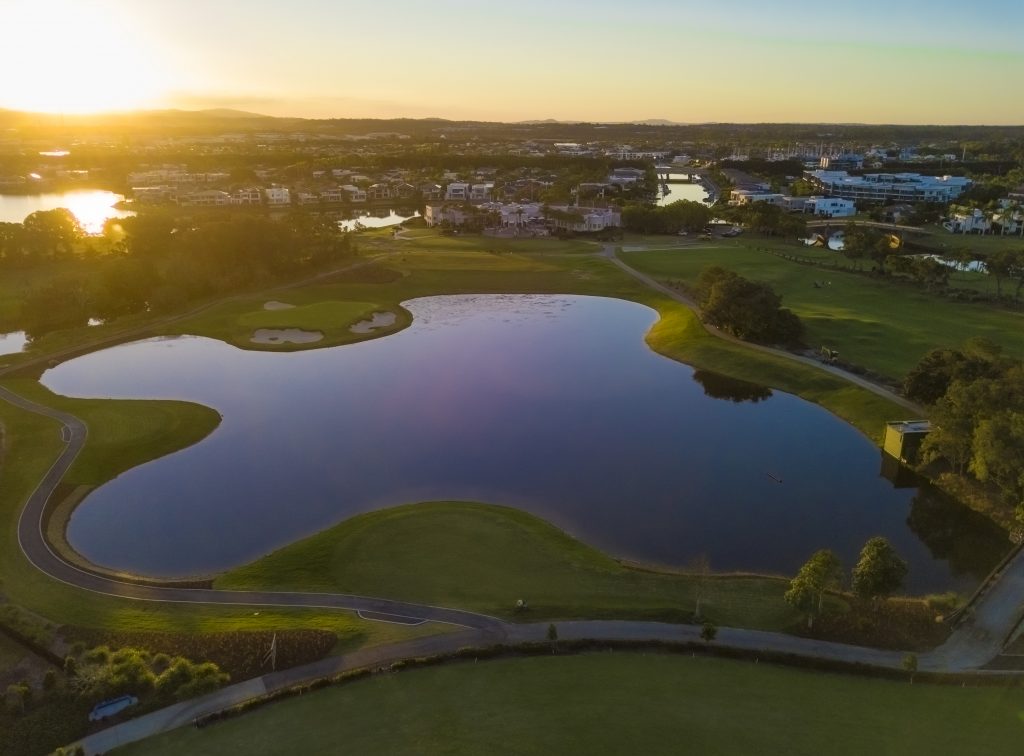 Links Hope Island's daring new 9th hole opened 4th July this year and is already making a big impression on visitors.
The Hole 9 endearingly known as hole 17's little brother is part of course designer Mike Wolveridge's last design and a "must play" course for any avid golfer.
After more than 200 course designs in 23 countries, Mike Wolveridge designed one last picture perfect, yet cheeky par 3 with plenty of impending trouble.
The Experience

Tee off across the lake to elevated peninsula green with stunning views of the iconic Mediterranean clubhouse setting the dramatic backdrop at this Gold Coast course.
Don't let meterage fool you, this daunting hole with expansive water leaves no strategic play to be made other than assertive accuracy.
The new 9 hole was part of a $2.3M upgrade to the golfing facilities at Links this year.
A new full length 'dry' range was completed at the end of June, already receiving positive reviews.
Links also took receipt of a new fleet of 72 Club Car Tempo Lithium Ion carts and Australia's first fleet of Tempo Walk. These ingenious walkers will follow your every move effortlessly around the course.
Just clip the tracker onto the back of your belt for a luxury, hands free experience – unique to Links!
Related Articles: