Are you looking for a cosmopolitan lifestyle in a small regional city?
Do you love the café and theatre scene, and hiking in National Parks?
Do you enjoy everything you need within 5-10 minutes from home?
If you answered yes, then this stress-free lifestyle and career opportunity is calling your name!
The City
With a diverse population of 25,000, Armidale is an inviting and progressive regional city offering excellent lifestyle, education, and employment opportunities. It has outstanding outdoor recreational options and a great wining and dining café and live music culture.
It is the highest city in Australia at 980m elevation and is the home of the University of New England and a mixture of high-quality private, catholic, and public high and primary schools.
The climate is sub-alpine with four distinct seasons, warm summers, and cool winters. Armidale is very comfortable in spring and Autumn is very vibrant with changing colors of the city trees.
Armidale is ideally located halfway between Sydney and Brisbane and a two-hour drive to the mid-north coast. Daily flights connect you to Sydney and Brisbane.
The Club
The facility provides an 18-hole golf course and clubhouse with a comfortable and friendly atmosphere welcoming members and guests. They currently have around 600 members (up from 365 24mths ago), 5 competitions per week, and 37k rounds played per annum.
The Kikuyu grass fairways provide consistent lush cover while the bentgrass greens have been designed to present a reliable putting surface. The greens are renowned as some of the best in regional NSW.
25 sand bunkers protect the greens, adding interest and a little more challenge! The course is constantly maintained and kept in excellent condition for members and visitors.
Over the past several years the clubhouse and kitchen have undergone a $400,000.00 renovation with a high-quality commercial kitchen, modern function room, and outdoor deck overlooking the course and the city.
Last year the Club installed a state-of-the-art indoor training facility equipped with a trackman studio.
The Role
The General Manager will be responsible for directing and managing the club in line with the organisational objectives set by the Board.
The General Manager will also ensure the Club is commercially oriented and viable in the long-term through the provision of high-quality and cost-effective services to members and guests.
Armidale Golf Club is now searching for applicants that are highly experienced with a hospitality mindset to become their next General Manager.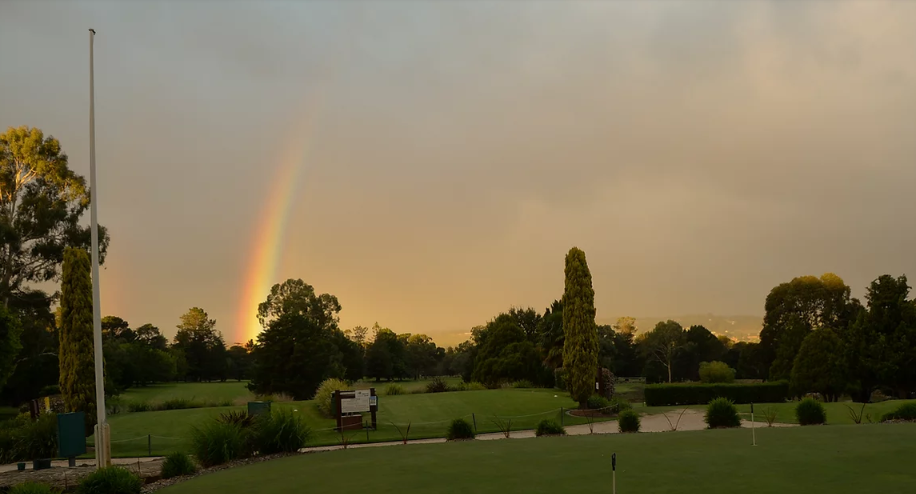 Applicants must have:
Experience in the management of the team responsible for day-to-day operations of the Club, Bar, Restaurant, Golf Shop, with Agronomy, highly regarded.
Proven track record of positive membership management and growth.
Strong leadership, mentoring, negotiation, and problem-solving skills.
Knowledge of the legal and compliance obligations of the Club.
Sound financial management knowledge.
Sound marketing knowledge across all mediums.
Strong communication and interpersonal skills ensuring a service-focused environment for members, guests, and staff.
Applicants will need to demonstrate:
Development of systems and strategies that will support our team of professional staff to deliver industry-leading customer service to our members.
Contribution to, and support of, policies approved by the Board of Directors.
Implementation of the strategic plan by monitoring and reporting its progress and ensuring that the Club's budgetary processes support the rollout of the plan.
Promotion of the Club and its facilities in the local community and throughout the broader golf market.
Commitment to customer service and your ability to measure success in this area.
Ability to lead and manage the implementation of a strategic plan and to measure the success of its delivery.
Business development skills and experience.
Ability to build strong relationships with members, staff, and the wider community that will provide tangible benefit to the club.
Experience in leading a team to success.
Financial, budgeting, reporting and analytical skills including the ability to interpret a set of financials and make sound decisions based on this data.
Use software systems including, Xero, Pulse, Ideal POS, Square, Canva, Microsoft
Remuneration
An attractive salary package commensurate with the region will be negotiated with additional incentives to encourage club growth and sustainability.
How to apply
Please forward your application including Cover Letter and CV to Recruitment Consultant Mike Orloff from Golf Recruitment Central.
For more information on Armidale Golf Club, please visit the website.
Applications will strictly close on 20 February 2022.
*Sorry no phone calls will be taken at this time and all applicants must already have a right to work in Australia. All applicants will be notified of their status by 22 February 2022.