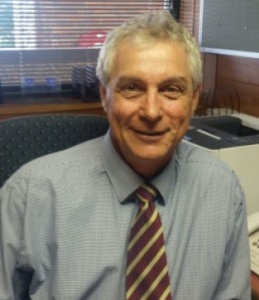 Oxley Golf Club is delighted to announce the appointment of our new General Manager, Mr Brett Holland, who will start at the Club on Monday December 5th, 2016. Brett is a most experienced General Manager having worked most recently as GM at Coolangatta & Tweed Heads Golf Club. Prior to that Brett was GM at Surfers Paradise Golf Club and before that, at Murwillumbah Golf Club.
Brett's initial career path saw him become qualified as a Retail Butcher, and in training he received an Apprentice of the Year award. But after working casually in his local Services Club, he found he enjoyed the Club industry, and this year he celebrates his 30th year working in, and managing member clubs like Oxley Golf Club. Along the way, Brett also completed a Business Management degree in Club Management, so he comes to Oxley equipped with great experience as well as professional knowledge.
Brett said that he was excited to be given the opportunity to help Oxley Golf Club develop further in what have become tough times for the entire industry, particularly in Brisbane. A major focus of Brett's has always been in providing great service to meet the requirements and needs of members and guests, so he will work hard to align all facets of the Club to achieve that goal.
A keen golfer himself, Brett plays of an 11 handicap, and looks forward to testing himself on the Oxley layout which he describes as 'arguably one of Brisbane's premier member golf courses'.
Brett is a 'member's manager' and looks forward to meeting all of Oxley's members and guests as we head toward Christmas. He is aware of the Oxley 'red shirt' spirit and the club's reputation for friendliness, so make yourself known to Brett when he gets here, and let him learn what makes Oxley Golf Club one of the best clubs in town.