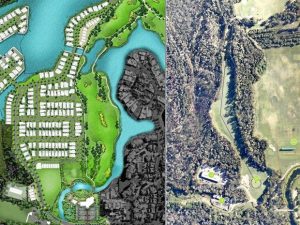 Pelican Waters Golf Club has been given Sunshine Coast Council approval to rearrange its 18-hole course to fit in 270 new homes.
They will be a mix of about 200 detached homes on block sizes ranging from 450sq m to 700sq m as well about 70 units and townhouses.
It is a plan the club first developed in about 2012.
A development report submitted on its behalf in April last year said the club had not traded profitably since it opened in 2000.
It said the club did not expect to break even for at least another two to four years and might not get the required amount of members to do so for up to eight years.
Click here to read full article