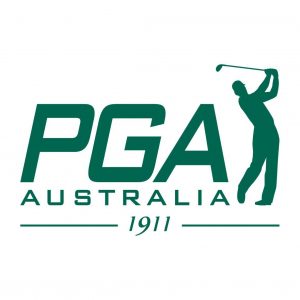 The PGA of Australia announced today that Gavin Kirkman has been appointed Chief Executive Officer. 
Peter O'Malley, Chairman of the PGA Board highlighted this appointment as particularly noteworthy as Gavin Kirkman comes from within golfing's and the organisation's ranks. Gavin is a long serving PGA employee having been CEO of PGA Queensland from 2002 – 2007 and the PGA's National Chief Membership Officer for the past six years.
"Gavin is a long term, dedicated and highly regarded PGA executive who understands all aspects of the game and who we appointed as Interim Joint CEO in January this year with Stuart Hergt, PGA CFO, who is an integral part of the association and assumes his current role on the senior executive team with added responsibilities.
"Gavin and this new leadership team represents great continuity, industry knowledge and experience which is critical to delivering to the membership strong playing, employment and business outcomes," Peter O'Malley said.
"Gavin has a highly regarded reputation and is known throughout the industry for his focus on people and his passion for the game. He will be a champion of teamwork and partnership. His undoubted open style and capability in engaging with all the stakeholders in golf will be critical to the success of the game in Australia into the future." O'Malley said.
Commenting on his appointment Gavin said, "It is an honour and privilege to lead the PGA, an organisation with a rich history and legacy dating back to 1911."
"Australian golf on the world stage is celebrating great success and we can be very proud of the achievements of our current touring professionals who are making news every day.
"My intention is to continue to develop opportunities for these members and drive a tournament and event strategy that ensures confidence across government and commercial sectors in the best interests of our partners, our professionals and the game here and overseas," Kirkman said.
"I am very excited to be in a position to truly make a difference by supporting and building programs for the unsung heroes of the Game, the Vocational Professionals, who work tirelessly across the country and behind the scenes every day to keep this great game great. These members are small business owners, employees and trainees who are the face of the game and critical to growing participation through national collaborative programs, in providing education and in the day to day commerce of the industry." he said.
"I am committed to building a culture at the PGA that engenders trust, progress and collaboration at every level."
Gavin has great knowledge of the game and the industry. He has worked in golf since 1985 across all areas with the past 20 years in senior management roles covering facility and club management, event and commercial management, member services and development, government relations, governance and sports administration. Gavin's past experience includes senior executive roles with globally recognised companies, Panasonic, Club Corp, Morgan Stanley and most recently, RACV.
Gavin's appointment comes following the successful completion by Brian Thorburn of his two three year contracted terms last month.