Illawarra, NSW, 22 September, 2016 – The NSW South Coast's leading golf and event facility, The Grange, today announces the opening of its new clubhouse and the completion of the second phase of its transformation. The completely refurbished facility features a brand new golfers lounge, …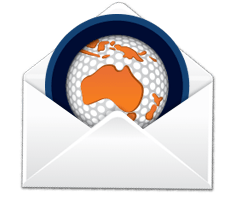 Please enter your details:
I am interested in:
News
Operations
Marketing
Recruitment / Jobs
Grow the Game
THE Gold Coast's newest major sporting facility is not a Commonwealth Games venue – but it is right across...
Australian businessman and golf ball developer  Wayne Bosley "the Boz from Oz" of Vision Golf – Australia shared a...
Kuala Lumpur, September 26: The Asian Tour is delighted to announce Tun Ahmad Sarji Abdul Hamid has accepted an...
SHANGHAI, Sept. 22, 2016 /PRNewswire/ — The China Golf-PGA Merchandise Show (CGS), a national golf merchandise event organized by...
Improve Your Long Game is a campaign encouraging NSW golfers to use sun protection and reduce their risk of...
  PEREGIAN SPRINGS Golf Club, the jewel in the Sunshine Coast developments' crown, is on the brink as liquidators...