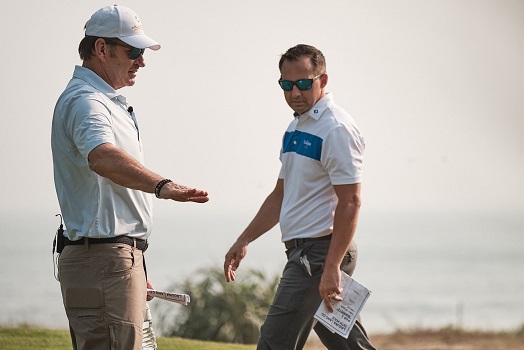 Moves are afoot for Laguna Golf Lăng Cô to stage an Asian Tour event when professional golf in the region is able to resume following the Covid-19 pandemic.
Part of the Asian Tour Destinations network, Laguna Golf Lăng Cô boasts an award-winning Faldo Design course that has been the venue for the Faldo Series Asia Grand Final on three occasions.
Adam Calver, Director of Golf at Laguna Golf Lăng Cô and a Board Member of the Asian Golf Industry Federation, said the club is looking forward to hosting more big events in the future.
Showcase quality
Calver said: "We have had a few proposals going through various levels of tourism to host an Asian Tour event and different sponsorship enquiries, but everything has been a start-stop process because of Covid-19 pandemic.
"But we feel we are getting to the end of the tunnel so we can move forward with more events for Vietnam as we seek to showcase the quality of the courses in our region.
"We have had a good relationship with the Asian Tour overs the years with the support through the Faldo Series and helping to grow the game at amateur and junior level.
"Now as we start to step up and look to the future we want to help create opportunities and provide venues for Asian Tour professional events which we think also benefits tourism and exposure for the region.
"We are pretty excited about the partnership and we are looking forward to things opening up to start discussions on bigger and better events."
Make Vietnam famous
Calver said there is a responsibility on Laguna Golf Lăng Cô and other prominent clubs in the country to continue to lead the way in promoting the game and placing Vietnam on the world golfing map.
"We want to leverage the power of golf to make Vietnam famous," said Calver. "There are an estimated 70,000 golfers in Vietnam and with a population of 95 million it is not unfathomable to think of one million golfers coming out of Vietnam in the next decade. We hope to see a number of them becoming Tour players."
Related Articles: