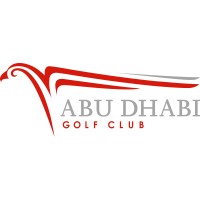 We are pleased to announce the exceptional opportunity to join Abu Dhabi Golf Club with the opening of the position of Director of Golf.
The successful candidate will be responsible for overseeing all golf operations, managing associates, and ensuring the guest experience whilst maintaining Troon standards.
About
An oasis of tranquility carved out of the desert, Abu Dhabi Golf Club offers one of the most luxurious golf resort experiences in the Middle East and a facility of excellence. Overlooking the lakes from the far end of the course, the Falcon Clubhouse dominates the scene.
Inside and out, the superbly designed building creates an atmosphere of relaxed elegance, one of the key characteristic of the design was to ensure that all three floors of the iconic clubhouse would be able to enjoy prominent and unhindered views across the 9th & 18th holes of our championship course designed by Peter Harradine. Constructed in 1995 the Falcon Clubhouse was built to be one of the most is not only instantly recognizable designs in the world.
The 27 hole championship course, home to the Abu Dhabi HSBC Championship presented by EGA a Rolex series event, provides a tough but fair challenge, with lush fairways, strategically placed bunkers and generous greens. Described as a "super course" by leading sections of the golfing press, the 162 hectares of the Abu Dhabi Golf Club features one of the finest world-class 27-hole championship golfing facility in the Middle East.