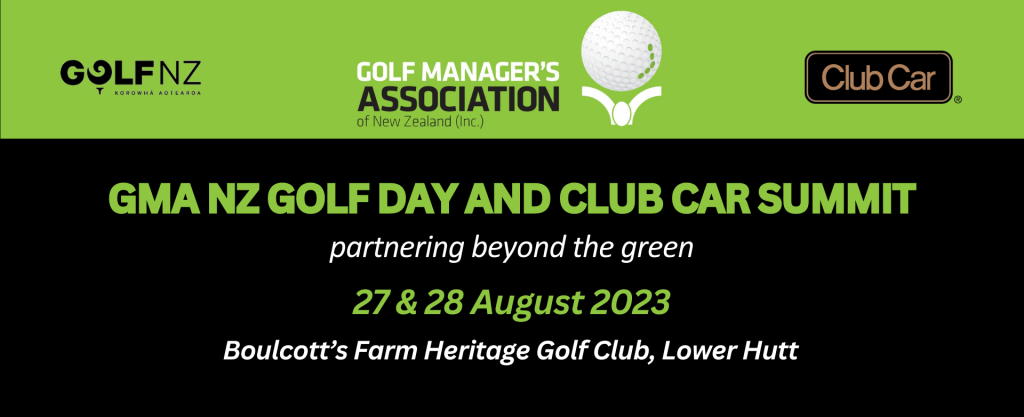 The Club Car Golf Managers Association of New Zealand (GMANZ) Summit, held at Boulcott's Farm Heritage Golf Club in Lower Hutt last week, was a resounding success according to feedback from the 70 delegates and business partners in attendance.
The theme of the summit was "Partnering beyond the green," and it brought together industry experts, managers, and partners for a two-day event filled with insightful presentations and networking opportunities on August 27 and 28.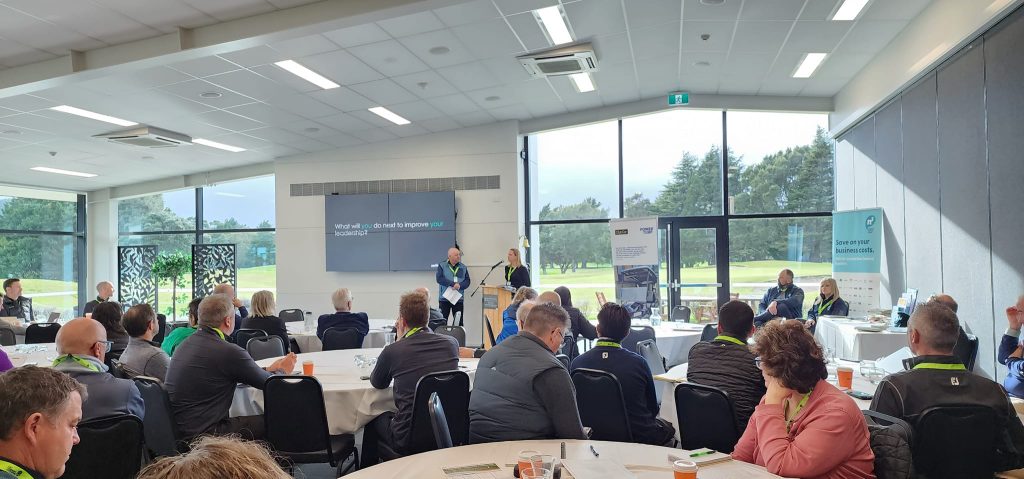 Club Car Club Manager of the Year

One of the highlights of the summit was the recognition of Amy Sidford, General Manager of Boulcott's Farm Heritage Golf Club, who was awarded the prestigious title of Club Car Club Manager of the Year for the 2022/23 season.
Her outstanding contributions to the club and the industry were celebrated with enthusiasm.
The Speakers
The summit featured a lineup of exceptional speakers who shared their knowledge and industry insights:
Liz Perkins, Director of Perkins Coaching, spoke about "The Importance of Building a Positive Work Culture for Ensuring Long-term Staff Retention." Her presentation emphasized the significance of fostering a positive workplace environment for staff retention.
Kerry Topp, Director of The Kerry Topp Collective, delved into "Unleashing the Power of Artificial Intelligence: Exploring the Advantages and Opportunities of Chatbots in Today's Golf Club Management World." He highlighted the role of AI, particularly chatbots, in modern golf club management.
Lyncia Podmore, Business Coach at You Coaching Ltd., discussed the "Balancing Act: Juggling Board and Staff Responsibilities with Home Life." Her presentation focused on managing work-life balance effectively.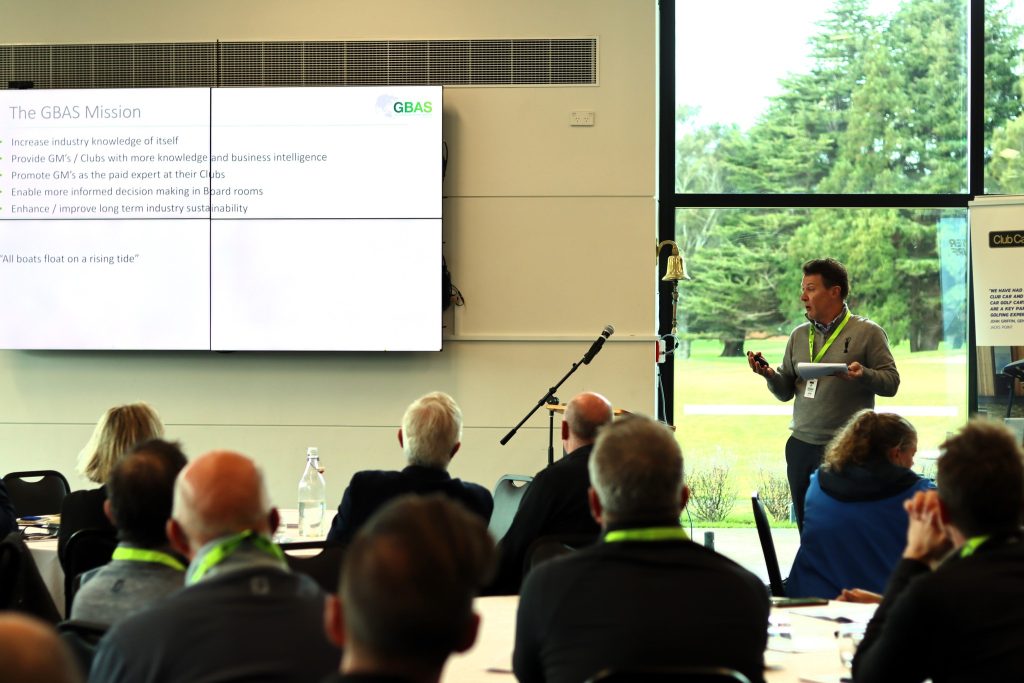 Jeff Blunden, Managing Director of GBAS in Melbourne, presented on "Maximizing Performance: Understanding Universal Key Club Performance Indicators for Effective Club Management." He provided insights into key performance indicators for club management.
Darcy Pye, Head of Sales at n3, presented "Cost-saving Options for Consideration," offering valuable information on cost-saving strategies for golf clubs.
Matt Smith, Chief Operating Officer of Dot Golf, explored "Technological Advances in the Golf Industry," shedding light on how technology is shaping the golf industry.
Simon White, General Manager NZ Operations at Event Hospitality & Entertainment Ltd, shared "Hospitality Tips and Treats" to enhance the hospitality experience at golf clubs.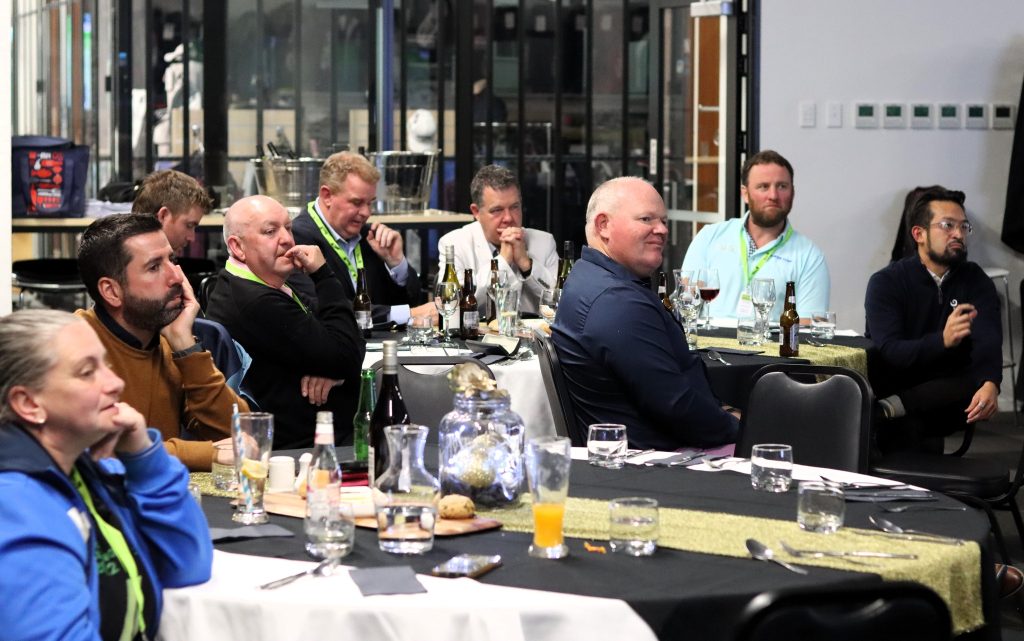 Claire Beuvink, Young People Participation Manager at Golf NZ, discussed "Engaging Young People in Golf," addressing ways to attract and involve younger generations in the sport.
Koro Carman, Managing Director of Green Waste Products, shared "The Story Behind the Mission to Turn Gorse into Golf Tees," offering a unique perspective on sustainable golf course products.
Additionally, John Woodham, Executive Chairman of Power Turf Ltd., John Spraggs, Course Manager at Royal Wellington Golf Club, and Leo Barber, General Manager of Paraparaumu Beach GC, presented on "Using Artificial Intelligence to Revolutionize Turf Management." This session highlighted the innovative use of AI in turf management.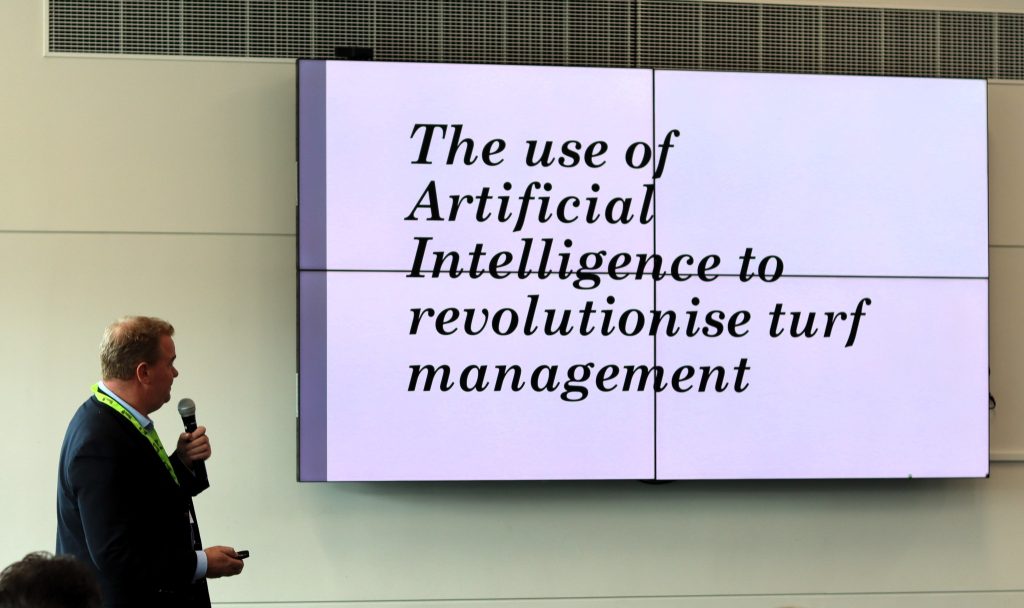 The summit also featured a series of online clinics on Club Sustainability, reflecting the industry's commitment to sustainable practices.
Overall, the GMA NZ Summit was a valuable gathering of golf industry professionals, featuring insightful presentations, networking opportunities, and the recognition of outstanding individuals like Amy Sidford.
The event successfully promoted collaboration and knowledge sharing among golf club managers and their partners.
Related News: