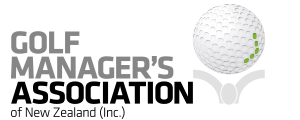 This week New Zealand exited a four-week national lockdown which included the closure of all golf courses.
During the confinement, golf industry bodies have therefore been working closely together to keep in touch, communicate updates and prepare for the anticipated rebound.
Staying engaged with members of any association is particularly important in a time of crisis.
The Golf Manager's Association of New Zealand (GMANZ) has been working hard to provide support to the nations' golf club managers, administrators and board members during Covid-19. Throughout March, the association facilitated several webinars as well as a Friday social catch-up for people to stay connected.
The series of initiatives brought out by GMANZ included:
ZOOM FORUMS
With great uncertainty over how and when golf clubs will return to normal trading, as well as the suspension of its BMI Educational programme, GMANZ has introduced weekly educational forums covering current points of interest.
To date, the sessions have covered "The financial impact of Covid-19 on golf clubs" presented by Mike Rondel Partner BDO Christchurch and Board Member Canterbury Golf Association, and "Surviving and thriving with the new 2020 HR and Safety issues" presented by John Luhrs and Simon Cowell Intuition Ltd. Further presentations are currently being planned.
ZOOM Social Hour Fridays have proven to be the meet place for many at the end of some stressful weeks. In a relaxed environment, managers have been able to outline how they're exiting various levels of lockdown and to share some banter. Last week Dr Jason Koenigsfeld, Club Management Association of America, Jeffery Kreafle GM Congressional Country Club and Marcie Mills GM Mirabel Country Scottsdale Arizona provided an interesting summary of how the pandemic had affected their operations.
Another initiative has been the successful launch of the Golf Club Buddy system – a Golf Managers Association of New Zealand Peer to Peer initiative. An initiative available regardless of whether clubs are existing GMANZ members or not
The Golf Club Buddy system is a free peer-support programme that uses its collective knowledge to help each other. "It has been a difficult time for golf in New Zealand, regardless of the role we play and the size and makeup of our clubs, we can assist each other," says Des Topp CEO of GMANZ
"It seems to us that within our extended group there is a lot of knowledge support we can tap into, regardless of whether you are one of New Zealand's largest clubs or one of the smaller clubs,"
"We have been receiving calls from managers who would benefit from an opportunity to have a friendly chat to someone outside their current work bubble. Often, we have questions we find difficult to ask our boards, committees, local networks, regional centres or even NZ Golf."
So, based on these factors 'Phase One' of a longer-term member-to-member support programme called "THE BUDDY SYSTEM" has been introduced.
Phase One will be an INFORMAL support package that the industry can participate in right now!
Phase Two following an evaluation of Phase One we will consider an additional programme including a more formalised mentoring element.
"THE BUDDY SYSTEM" Phase One
Register your interest via email to eo@gmanz.co.nz.
Tell them if you would like to have someone to talk to, or if you can offer your help.
Let them know if there is someone you would like to connect with, or maybe a specific club or situation you have.
They will do their best to match your needs with another manager or industry person.
Start a conversation with your new buddy, (similar programmes in other sectors have shown that these conversations are a two-way street and both parties get real benefits from this matching).
Share, learn, help, and be there for each other.
Matching:
The aim will be to try and match you with the right partner. For example:
Someone in your region or out of your region
2 clubs that are similar and may be able to share experiences
A bigger club that could support smaller ones that do not have the same resources in terms of financial advice, course management etc.
The role of a buddy:
Maybe you just need to get something off your chest, off the record, or you have a particular question. Your new buddy may not have the right answers but will provide a good sounding board and will certainly be able to help provide the right resources to get a solution.
For those helping others:
GMANZ will be developing resources to support you. These resources will include prompts for asking the right questions, access to up-to-date data from all GMANZ partners or details on how you may be able to utilise your own club resources to help others.
GMANZ will be undertaking Zoom discussion sessions to improve all our skills and will be developing more materials to assist as we move into Phase Two.
Follow Up:
As a follow up you will be getting a phone call from a GMANZ member who has completed the internationally recognized Club Management of America hosted Golf Managers Educational Programme (BMI) or are currently on the program. The aim of this call will be to provide more information about the programme and to answer any questions you may have.
Of special note, the Board of Golf Managers Association of New Zealand applauds the hard work that Chief Executive Dean Murphy NZ Golf and his team have put in over the last month in these unprecedented times. NZ Golf has established a resource page on its website, click here to read.
Alert Level 3 for Golf – Specific Operational Guidance
At Alert Level Three, limited playing of golf can be undertaken. Whether a golf course opens for play is entirely a decision for each golf course to make.
Exercise and recreation is an important part of maintaining our health and wellbeing however we must continue to be aware the playing of golf presents a very high risk of transmission if we come into contact with others, use or touch common equipment or surfaces, or need rescuing or medical care.
The most important principle is to stay safe and to stay physically distant from people outside of your bubble. The health, safety and wellbeing of your staff, members, golf participants and the wider community is of paramount importance.
Golf can, therefore, be played at Alert Level 3 so long as it does not involve interacting with other people outside of your bubble.
If you decide to open your course for play, you must do so under the following operational guidelines:
A COVID-19 safety plan must be in place, including risk controls for any staff that may be on-site (see note below).
Players must adhere to regional travel restrictions. Players can only travel within their region, and across a regional boundary if it is in their local area.
All players must be registered to enable contract tracing if required (see New Zealand Golf's earlier guidance on contract tracing templates and our mobile app technology to support).
Golf courses must be able to control access to the facility and advanced tee booking procedures must be in place (online, phone, text etc). This is to ensure there is no opportunity for players to congregate.
Golfers must arrive ready to play and leave the facility immediately after play.
Play is only possible for those playing alone or playing with others from within their bubble. Do not arrange to meet anyone else to play.
At-risk players (such as those over 70) may need to take extra measures to protect themselves. The Ministry of Health is developing further guidelines for at-risk groups.
All clubhouse, pro shop, changing room, toilets and any other facility at the golf course must be closed to players and visitors (only available to be accessed and used by essential staff on-site).
If retail, merchandise or takeaway food and beverages are to be provided, purchase and delivery must be completely contactless and observe 2-metre distancing. Players cannot enter premises.
Scorecards cannot be physically issued prior to play nor returned after play. No scores will be accepted by the NZG handicapping system at Alert Level 3.
An appropriate interval between tee times must be observed to ensure distancing between groups is maintained. A 6-minute interval between solo players is recommended. An interval of 10 minutes between groups that have two or more players is recommended. Golf courses might like to consider specific times of each day for groups of different sizes.
Players must maintain a minimum distance of at least two metres between themselves and other players on the course who are not in their bubble.
Shotgun or multiple tee starts should be avoided in order to stop the congregation of players.
Driving ranges and other practice or warm-up facilities must be set up to ensure a minimum 2 metre distance between players. If driving ranges are used, appropriate ball and surface sterilising must take place.
Equipment cannot be shared. If golf carts are to be used, they can only be used by people inside the same bubble. Golf carts and trundlers must be completely cleaned and sterilised after each use.
All pins must be removed from the practice putting greens.
All pins/flagsticks are to be removed from the course and we suggest the hole is cut in the centre of the green. The cup should be slightly raised or placed upside down.
All bunker rakes must be removed from the course.
All drinking fountains, ball washers, shared sunscreen stations and on-course toilets must be closed.
Any staff who are on-site should be provided with any appropriate personal protective equipment to ensure they can remain healthy and safe. No physical interaction between any essential staff and players can occur.
To keep clubs currently not represented abreast of other initiatives on offer, GMANZ is always open to taking on new members.
Information and membership application form is available here.
"Well done to GMANZ and the NZ Golf Industry Council for getting on the front foot during these trying times. I was fortunate to sit in on a ZOOM call this morning, which had close to 90pax in attendance, with attendees from all parts of the industry hearing, and working together to get through this crisis. Great communication."
Cheers
Mike Orloff
Managing Directory – Golf Industry Central