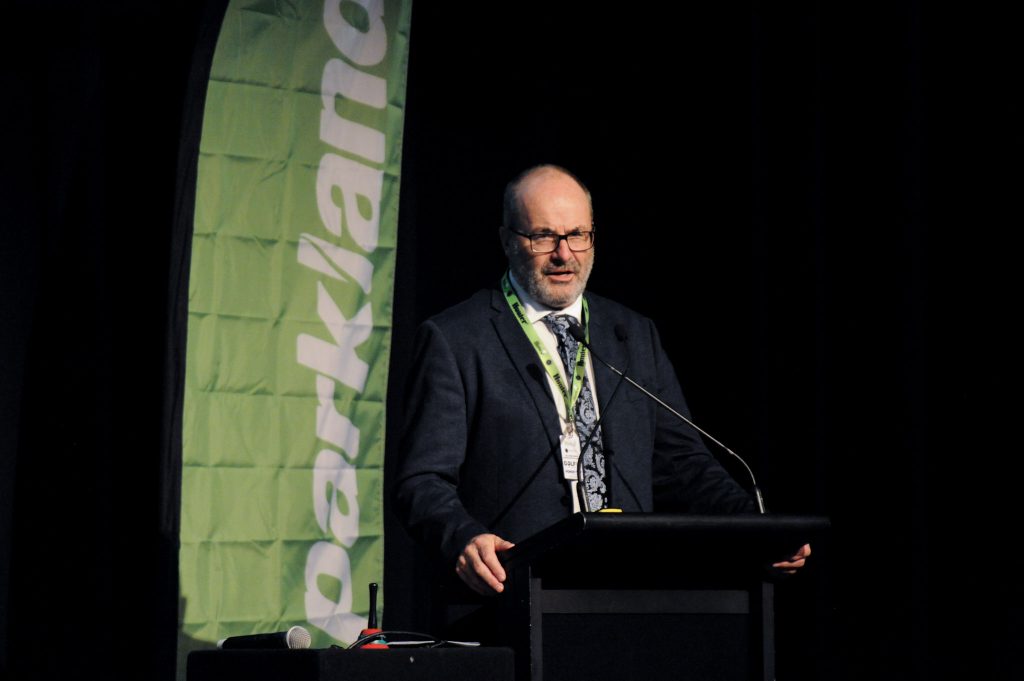 The joint inaugural 2021 Golf Managers Association New Zealand and NZ Golf Course Superintendents Association Summit and Fine Turf Seminar held last week (13-15 June) at the Vodafone Events Centre Manukau has been rated a resounding success.
The theme of the conference was "Prospering in an unreal world" which saw over 330 delegates, 25 guest speakers and 23 partners and exhibitors covering the multi-facets of golf club management and administration.
Key speakers and takeaways
The keynote presentations covering "Diversity and Inclusion"," Mental Health Insights", "Shared value creation" and "Leadership and Team Dynamics" were on point while the workshop discussions provided many takeaways for the delegates to take back to their clubs to implement.
Some key takeaways from the events was the camaraderie amongst those present, who were able to mix and mingle and network for the first time since 2018 and the eagerness of the delegates to participate in discussions and learn.
Topics covered by the experts:
| | |
| --- | --- |
| Asset Management | Data Intelligence |
| Digital innovation | Diversity and inclusion |
| Financial forecasting in an unreal world | Financial benchmarking |
| Golf Sustainability | Governance |
| Growing Degree Days | Human Resources |
| Golf and Mental Health | Golf Course Design |
| Golf Sustainability | Governance |
| Leadership | Manager & Superintendent relationships |
| Membership growth and retention | Minimum Levels for Sustainable Nutrition |
| Productivity | Public Relations |
| Social Media for clubs | Supplier relationships |
| The casual golfer/green fee growth | |
One must acknowledge the vision of the Chairs and Boards of both the Golf Managers Association and Golf Course Superintendents Association to hold a collaborative joint venture event, the efforts of Principal event partner Golf New Zealand along with platinum sponsor Power Turf and the entire gold partner and trade exhibitor contingent – without their support we would not have been able to hold an event of this magnitude.
The speakers of the event, facilitators Stephen Gee and Rebbecca Page, and MC Phil Tataurangi, were superb in asking the hard questions, provoking discussion and testing all.
Mike Hadnett from Golf New Zealand live streamed the activities and interestingly had 72 online around the world on the first day. Mike was also able to record all presentations, and edited versions of these will be available on You Tube over the next weeks. Speaker presentations will also be available on the GMANZ website.
Future events
Looking to the future, GMANZ recommend pencilling in the 2nd week of August the 1st Whole of Golf Conference to be held in Christchurch in your diaries and 2022 budgets and provisionally further afield be looking at a joint GMANZ/NZGCSA Summit and Fine Turf Seminar in Queenstown mid/late 2024.
Related Articles: